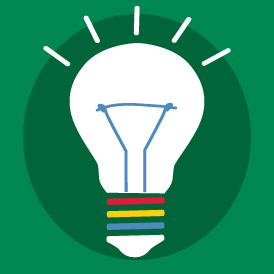 This month, as we consider all the things we're thankful for, the CIS blog is focused on the basic needs of at-risk youth. It's hard to imagine any need more basic than a roof over your head, yet homelessness is a growing problem among public school students. The National Association for the Education of Homeless Children and Youth will examine the issue in-depth during its annual conference Nov. 15-17, so we asked Barbara Duffield, Director of Policy and Programs, to share some insights on numbers, impacts and solutions.
Q. I know that 68% of your state coordinators report a lack of awareness and sensitivity among educators around the issue of homeless youth. What are the headline numbers that really make your case, and what are the impacts for these kids when it comes to educational outcomes?
A. In the 2013-2014 school year, public schools identified 1,360,747 homeless students from pre-school through grade 12. That's an 8% increase over the previous school year, and a 100% increase since the 2006-2007 school year. So while it is true that lack of awareness is a persistent problem, and that under-identification remains a documented challenge, we still are seeing significant increases in the number of homeless students each year.
Homelessness can have devastating consequences on all areas of child and youth development, including educational attainment. The harm of homelessness starts from a young age. Academic achievement in elementary school is slowed during periods of homelessness, and achievement gaps between homeless and low-income elementary students tend to persist, and may even worsen, over time. In fact, homelessness is associated with an 87% increased likelihood of dropping out of high school. States that disaggregate graduation rates for homeless students demonstrate that homeless students have lower graduation rates than other economically disadvantaged students.
Q. It looks like you'll have a lot of discussion at your conference around the issue of homeless youth who are "doubled up." Why has this become such a pressing concern, and how does doubling up affect performance at school?
A. "Doubling up" is a form of homelessness. It means staying with other people temporarily because there is nowhere else to go.  Families and youth move between different kinds of homeless situations, including doubling-up, because shelters are full, or they don't exist in rural or suburban areas; or, shelters may have rules that prevent youth or families from staying there. Homeless youth, in particular, face a shortage of shelter beds and are afraid of being victimized in adult shelters.
Doubling-up is a pressing concern because the proportion of homeless students who are living in doubled-up situations has increased in recent years. Students in doubled-up situations now represent 75% of all homeless students in public schools.  These situations are very unstable and frequently unsafe, putting children and youth at risk of abuse and neglect. The negative educational consequences of doubling-up are the same as for other homeless situations – poor attendance, high mobility, lower achievement.  Children and youth in doubled-up situations are often invisible in schools and communities, and require specific, intentional outreach. 
Q. I was kind of shocked to see that you're devoting an entire session to the issue of human trafficking among homeless youth. Can you unpack that a little – what does this look like, who's at risk, and what can we do about it at the school level?
A. Homeless youth are particularly vulnerable to victimization through trafficking for a few reasons. First, if a youth has already been a victim of abuse, it increases the odds that he or she will exchange sex for shelter, food or other basic needs. Youth homelessness frequently results from abuse, and puts youth at risk for further abuse. In addition, homeless youth are at risk of trafficking, and are preyed upon by traffickers, because they do not have a stable, safe place to stay. For example, a New York City provider of services to homeless youth found that approximately one in four youth had been a victim of sex trafficking or had engaged in survival sex, and that 48% of those who engaged in a commercial sex activity did so because they didn't have a safe place to stay.
At the school level, we can train school personnel to recognize and respond to the signs of trafficking, especially school personnel in key positions, such as enrollment personnel, school nurses, and school counselors. We also encourage schools to develop and implement a trafficking protocol, and to offer prevention curricula to students.  One of the best ways to prevent trafficking is to work with community agencies to develop housing options and services for youth, so that youth are not at risk because of lack of shelter and basic needs. In recent years, many schools have developed such programs and collaborations, with great results.
Q. Finally, you note in one of your conference sessions that "pride and privacy are just as important" as survival for many young people experiencing homelessness. For the thousands of CIS site coordinators who may be reading this, can you recommend some questions or conversation starters that might help to make kids feel safe in discussing their living situation?
A. It's important to use language that helps to remove the stigma of homelessness, and to reduce the shame, fear, and embarrassment that children and youth experience. Ironically, this means not using the word "homeless" at all. Instead, we encourage educators and service providers to ask questions that are descriptive of the living situation. For example, "Are you able to stay at the same place every night?," or "Are you staying in a temporary place right now?"
Also, youth are more likely to disclose information about their living situations to adults if they know the intent of the question – especially if it is made clear that the reason for asking is to offer assistance, and not to make reports to anyone else. In our local homeless youth task force work, we've seen that fear of being reported to authorities is one of the biggest barriers to homeless youth seeking services and disclosing information about their needs.
For more information on educating homeless children and youth, check out the many resources available at NAEHCY.