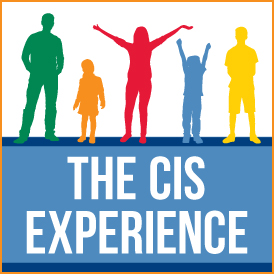 What are you thankful for this season? Your family? Your job? Your education? What about your home?
As we approach the holiday season, it is important to remember the plight of millions of people who have no place to sleep or to call home. This is the harsh reality for about 1.4 million homeless students across the country, many of whom live in poverty and without access to the necessary services needed to meet their basic needs.
We hear many stories where school is considered home or a place of refuge for those students who are living in unstable environments. At Communities In Schools, we believe in the power of one – one person, one relationship can change a student's life. Through one-on-one relationships, CIS surrounds students with available resources in the community needed to keep them in school and overcome their challenges. Whether hunger, homelessness or lack of clothes, CIS is there to help.
Below are two compelling stories about how The Power of One can positively impact the lives of students experiencing hunger and homelessness:
Donald's Story
Donald lived in three different foster homes and changed schools with each move. This instability left him depressed, withdrawn and on the verge of dropping out of school. He struggled to develop good relationships with his teachers and peers. Donald lost all motivation for school. Then he met Mr. Felipe, the CIS site coordinator at his school.
Mr. Felipe immediately developed a plan to meet Donald's needs. He purchased school supplies and clothes for Donald and encouraged him to join the school's karate program.
After months of working with Mr. Felipe, Donald's attitude changed.  He became more outgoing and personable. His confidence improved. He began making friends at school and building relationships with his teachers and peers. His grades improved as well.
For Donald, Mr. Felipe is the one person who changed his life.
"I was in foster care when I was 4-5 years old and was split up from my brother for part of the time. I'm back with my family now and happy to have them in my life," said Donald. "But I still remember that time and the bad depression I felt.  At school, art and football helped me forget and let it all go. One person helped change a few things about me. That was my CIS site coordinator Mr. Felipe. He helped my work ethic. He helped me when I was upset. Because of him I grew more confident and became more serious about school and work in general."
Today, Donald is back with his family and continues to work on building strong relationships.
Christina's Story
The death of Christina's grandfather was devastating in many ways. Not only had she lost her beloved confidant, she also lost her stable home. She became worried and fearful that she would lose her eligibility for a scholarship for community college. Her CIS site coordinator, Ms. Amy, and mother teamed up with Christina's mentor, Ms. Deb, to design a plan to keep Christina in school. Ms. Deborah agreed to take Christina in so that she could remain in her current school. This was the only way to maintain her commitment to the scholarship and participation in CIS' mentoring programs.
This Thanksgiving, Christina is thankful for Ms. Deborah and her husband Matt.
"After my grandparents passed away, I wasn't sure where I was going to live. My mom was struggling with some problems, and I needed to stay in the school where I was doing well. Thankfully, (Miss) Debra and Matt welcomed me into their home and hearts. They make sure I get to school on time and take me to my after-school activities with Communities In Schools. This time of year is kind of hard for me. I'm still sad about my grandpa and grandma. And I miss my mom. But I'm thankful that I have a place to call home.  I'm determined to finish school, graduate and go on to college. I want to make them all proud – Deb and Matt, my mom and my grandparents."
Be 'the one' today! Support the work of CIS in breaking the cycle of poverty and empowering students to create better lives, better communities and a better world. DONATE NOW.
ICYM: The CIS Experience discussed The Power of One: a blog post that focused on how caring adults helped two students overcame hunger and homelessness. Read more.
Lastly, read this week's Staff Spotlight with Steve Hurvitz, Director of Development at the Communities In Schools National office. When asked "what does true leadership mean to you?" Steve said, "Someone who has a clear vision, believes in it, knows what it takes to get there and is willing to put in the work, and lead by example." Learn more about Steve here.