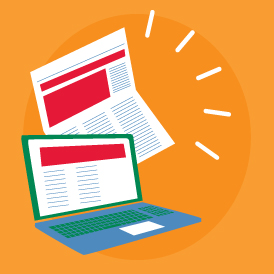 The 2016 presidential race for the White House is underway and candidates are out on the campaign trail rallying supporters and outlining their plans for how they plan to tackle domestic and international issues. But, one key issue that has been absent from many of their talking points is K-12 education.
Communities In Schools and Public Opinion Strategies surveyed 1,200 likely voters in 8 swing states - Florida, Ohio, Virginia, Iowa, New Hampshire, Colorado, Nevada and North Carolina – to understand the influence of public education on their potential voting decisions.
The poll revealed that only 36 percent of the voters surveyed have heard candidates discuss K-12 public education. Yet, 68 percent said improving K-12 public education should be a top priority for the next President.
In an interview with The 74 Million, Dan Fuller, vice president of legislative relations at Communities In Schools said, "In the crowded field where people are looking to distinguish themselves, this could be a great opportunity, and a great way (for candidates) to speak to the voters."
Almost two-thirds or 63 percent of the voters believe that student poverty is a barrier to all children getting good education.
Dan Cardinali, president of Communities In Schools discussed that finding in a statement released to news outlets including Politico.
"We can debate the Common Core, charter schools, tenure reform and teacher accountability, but there is no room to debate the fact that voters want to hear policymakers talk about poverty and public education and they want leadership on this issue," said Cardinali.
The importance of K-12 education cannot be understated. According to Bureau of Labor Statistics, in 2014, 9 percent of Americans without a high school diploma were unemployed compared to 6 percent of those with a diploma. In the same year, Americans without a high school diploma earned $350 less than the median national weekly earning.
See the complete poll results here.