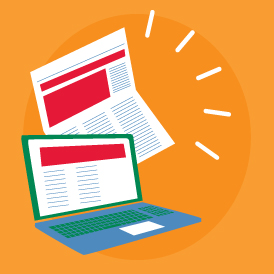 As we approach the holiday season, many people across country are finding things to do to give back to their communities in a powerful way, and that is the focus of what we're reading this week.  
The acclaimed New York Times columnist, Nicholas Kristof, included Communities In Schools in his annual holiday gift guide - a list he describes as his "chance to recommend presents more meaningful than a tie or sweater."
Kristof writes in the New York Times, "We're seeing painful upheavals about race on university campuses these days, but the civil rights issue in America today is our pre-K through 12th grade education system, which routinely sends the neediest kids to the worst schools. To address these roots of inequality, a group called Communities In Schools supports disadvantaged kids, mostly black and Latino, in elementary, middle and high schools around the country."
In addition, this week a number of affiliates have partnered with local supporters to make an impact in their communities this season: 
Communities In Schools of Kalamazoo partnered with Kalamazoo Wings, a mid-level professional ice hockey team for a clothes drive and chuck-a-puck, to support thousands of Kalamazoo students facing non-academic barriers to learning. The partnership raised over $1,000 and collected dozens of clothes for students. Read more here in MLive.com.
1 in 3 kids could benefit from a trusted adult to guide them in making good choices. To address this need, Communities In Schools of Spokane County has partnered with several churches and businesses in the area to provide adult mentoring to at risk-students during lunch. Mentoring works: 86 percent of students mentored improved in math. Read more here.
Nearly half of the student population and families in Pennsylvania's Easton Area School District are at or below the poverty line. This affects student achievements and motivation, which is especially pronounced in Cheston Elementary School in Easton. However, thanks to corporate giving and Communities In Schools of Lehigh Valley, the school will be better positioned to address these barriers and help students achieve academic success. Read more here.
This holiday you can be the one to make a difference in a child's life. Every dollar invested in CIS creates $11.60 economic benefit for the community. Financial support also goes towards providing food, mentoring, academic assistance and much more to 1.5 million students in almost 2,400 schools across the country. Click here to donate.