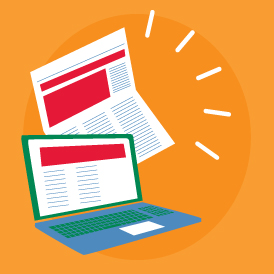 This week, we highlight the top ten things we are grateful for this holiday season:
We are greatful to have the opportunity to serve 1.5 million students around the country. Through our evidence-based model, we are able to help them overcome challenges and ensure that they stay in school.
We are thankful for our talented and committed affiliates in 25 states and DC who work tirelessly to champion the mission of Communities In Schools for greater impact. 
We are thankful for and celebrate our Total Quality System – standards for programming and business operations that ensure quality across our network. Learn more.  
We are thankful for our site coordinators. These caring adults tirelessly support our students by building strategic partnerships to meet the unique challenges of our students. Our site coordinators are rock stars! 
We are thankful for our strategic partners who strengthen our ability to meet the needs of the young people we serve.
We are thankful for the support and generosity of the foundations and corporations who make a real difference in the lives of at-risk children across America.
We are thankful for the countless contributions to our cause from donors, advocates and volunteers who feel just as passionate about education as we do. Every dollar makes a significant difference in helping kids stay in school. Special thanks to New York Times columnist, Nicholas Kristof, for including CIS in his annual gift guide.
We are thankful for our friends and followers on social media, which has now exceeded 12,000 likes on Facebook and more than 8,000 followers on Twitter! 
We are grateful for our schools and school districts who partner with us to help kids succeed.
And finally, we are thankful for our incredible students, who inspire us to be the best we can be every day.  We hope to see a day where Communities In Schools isn't needed. But until then, anything our students need to succeed, we'll provide. Whatever it takes.