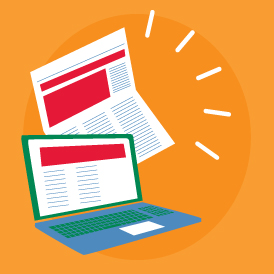 This week, we highlight the great work of our affiliates.
In observation of Red Ribbon Week, Communities In Schools of Walton County hosted a month-long countywide awareness campaign to get students and community members to take a pledge to stay drug-free. As part of the initiative, they hosted educational sessions on the dangers of drugs and addiction. Students signed pledge posters, were given red ribbons and dressed up each day to send a different message about self-respect. Read more in the Walton Tribune.
Tori Taylor, former Centerville High School student, recently received the Champions of Education award from Communities In Schools of Wayne County in Indiana. This award commends community members, organizations, students and educators who support the work of Communities In Schools. In an interview with Pal-Item, she spoke highly about the impact of CIS in her life: "In under a year I had gone from dirty, hungry and scared to happy, loved, on my way to senior prom and looking forward to college," Taylor said. "My life now is something I could only have dreamed about before Communities In Schools reached out to help me realize my worth, so I could become the person that I am today."
Communities In Schools of Northeastern Nevada partnered with Northside Elementary in Elko, Nevada to host a Math Camp Night. The night brought together teachers, parents and students to challenge each other and have fun learning Math concepts. In Nevada, 94 students drop out of school every school day. Programs like Math Camp Night is critical in keeping at-risk students in school and on the path towards graduation. Read more.
Likewise, Communities In Schools of Rowan along with Target Stores and Schneider- Electric sponsored a grant to initiate a Book Club at Hanford-Dole Elementary School in North Carolina. The Book Club is a first of its kind at the school and is intended to engage parents in their students' school activities. Click here to read more.
Lastly, check out this week's Staff Spotlight with Phyllis Kim, Vice President of Development at the Communities In Schools National Office. When asked, "what advice do you have for kids who are struggling in school?" Phyllis said, "Don't be afraid to ask questions or ask for help." Learn more about Phyllis here.