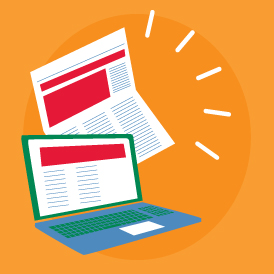 "A Christmas miracle," said President Obama in his remarks at the signing of the Every Student Succeeds Act (ESSA), a new legislation which ensures that every student is prepared to succeed in a 21st century economy.
ESSA is the first restructuring of K-12 education policy since 2001, when No Child Left Behind (NCLB) was enacted. This bipartisan bill passed with overwhelming support in both the House and Senate.
Unlike NLCB, ESSA focuses less on standardized tests, limits federal control over schools, and equips states with the power to measure, identify and remedy performance and academic inequality.
This is an important victory for Communities In Schools. For the first time in the history of our organization, integrated student supports is now cited in federal education law.
Communities In Schools President Dan Cardinali praised Congress in a statement for passing the bill and emphasizing the need for integrated student supports in K-12 education.
"This represents our nation's best opportunity to help poor students, who are now the majority in public schools, overcome their barriers to learning. Our nearly 40 years of experience working with students across the country and independent research results  prove that integrated students supports effectively improve education outcomes for school kids. It is gratifying that our leaders in Congress looked at the evidence and determined this is an effective and cost-efficient use of resources."
ESSA includes provisions to guarantee high quality education for all students regardless of location and state and success for all schools. According to the  White House factsheet on ESSA, the bipartisan bill will ensure that every student and school succeeds by:
Holding all students to high academic standards that prepare them for success in college and careers.
Providing more children access to high-quality preschool.
Establishing new resources for proven strategies that will spur reform and drive opportunity and better outcomes for America's students.
Ensuring accountability by guaranteeing that when students fall behind, states redirect resources into what works to help them and their schools improve, with a particular focus on the  lowest-performing schools, high schools with high dropout rates, and schools with achievement gaps.
Learn more about ESSA here.
And learn how the passage ESSA is coming at a time when 76% of voters believe K-12 public education should be a top priority for all children to get a good education, no matter their economic circumstances. Read more about a recent CIS national poll here.
Give today to support Communities In Schools' work with at risk students across the county.