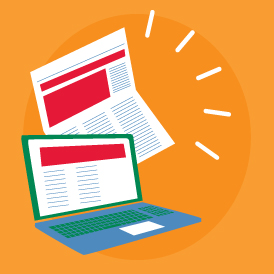 This week we're reading about the economic benefits of high school graduation and ways that Communities In Schools affiliates work to ensure our students succeed.
Communities In Schools President Dan Cardinali and CIS alum, Rey Saldana, participated in a webinar with former Governor Bob Wise to discuss the importance of high school education. During the webinar, Dan emphasized, "when schools become the center of community life that's when you see transformation." Watch the webinar here.
The webinar was part of the Alliance for Excellent Education's release of its new data outlining the economic benefits of a high school diploma. The "Graduation Effect" data demonstrated how increasing the high school graduation rate to 90 percent creates new jobs, increases consumer spending, boosts tax revenue, and increases the gross domestic product. Check out the stories of three CIS alums - Talitha Halley, Jamal Tate, and Rey Saldana – who overcame personal and educational challenges in their pursuit of a high school diploma.  
Also this week, we're reading about a number of affiliates that have developed evidence-based programs to ensure that the students supported by CIS graduate from high school:
You should also read this week's Borrowed Brains with Sandra Minuitti, the chief financial officer and marketing vice president at Charity Navigator, the nation's largest and most-utilized charity evaluator. (CIS recently received its 6th consecutive 4 star rating from Charity Navigator) In the post, Sandra discusses her thoughts on giving from the heart and mind.
Check out the Staff Spotlight with Steven McCullough, Chief Operating Officer at the Communities In Schools National office. When asked, 'what is your personal philosophy?" Steven responds, "Learn as much as possible about everything, apply what you learn and share what you learn for the greater good." Click here to learn more about Steven.
Finally, check out this week's Smart Reads:
What are you reading this week? Let us know in the comments below.