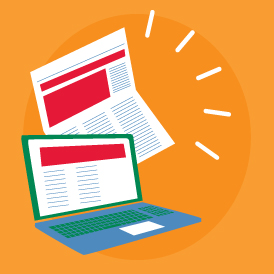 Happy Holiday! Merry Christmas!
This year, what President Obama described as a  "Christmas miracle" arrived on December 10 when  he signed into law the Every Student Succeeds Act (ESSA), the first restructuring of K-12 education policy in nearly 15 years in the country.
The new law passed Congress with bipartisan support proving that the nation's leaders believe in the power of education in preparing youth to succeed in the 21st Century global economy.
ESSA focuses less on standardized tests, limits federal control over schools, and equips states with the power to measure, identify and remedy performance and academic inequality.
The new law is an important milestone for Communities In Schools. For the first time in the history of our organization, specific language allowing Title 1 funding for integrated student supports (wraparound services) - a local and school-based approach that removes academic and non-academic barriers to student achievement – in now cited in federal education law.
The magnitude of the accomplishment was not lost on our network. Our affiliates were thrilled about the law's potential to impact the students we serve.
Below is a recap from a number of affiliates who shared their views on ESSA with the media:
Together, all of these leaders express hope for ESSA's ability to help change the picture of education in our country.
What makes you hopeful about the future of education in America? Share your thoughts with us below: