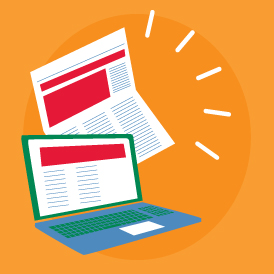 During this season of giving, millions of people around the world are looking for ways to give back to their communities and support those in need. This week, we are reading about generous contributions from organizations and individuals who support the work of Communities In Schools.
On #GivingTuesday, Wichita State Senator, Michael O'Donnell, donated his raise in per diem expense pay to Communities In Schools of Wichita/Sedgwick County. In his speech, the senator expressed that he wanted the money to go to "a very valuable and worthy organization and Communities In Schools really topped that list." In Wichita, CIS currently serves 1,844 case-managed students and works with 6,000 kids on financial literacy. Read more here.
With a deep understanding of the need in Copperas Cove, TX, The Knights of Columbus Copperas Cove (a Catholic fraternal benefits organization) donated to Communities In Schools of Texas to assist students with supplies and other items needed to help each student to be prepared for school.
In an interview with Cove Leader Press, CIS representative Stacy Bradley at Copperas Cove Junior High School said, "The money is very helpful at this time of year. Usually the supplies such as paper, pencils, binders and poster board are used up or worn out and need to be replaced. The Knights step in and help us out in our time of need."
Communities In Schools of Nevada was one of 5 charities selected as beneficiaries for this year's Festival of Trees fundraising event in Elko, NV. In addition to receiving financial donation, CIS also received handmade mittens, which will be donated to children who are in need of winter gear. Read more here. 
This week CIS introduced a new blog series, Partners in Good, to profile organizations that support our work, whether through investment, programming and other forms of support. In the first post, Debra Montanino, Chief Strategy Officer, discussed our renewed partnership with AT&T. Read more here.
Lastly, check out this week's Staff Spotlight with Chris Murray, Director of Standards and Accountability at the Communities In Schools national office. When asked "What's the coolest (or most important) trend you see today?" Chris said, "The use of big data to identify solutions to challenges everyday people face with new technology, effective public services and education." Learn more about Chris here. 
What are you reading this week? Let us know in the comments below: