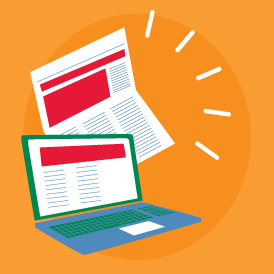 This week, Communities In Schools convened leaders, local policy makers and key school district members in Fort Worth, TX for the 2016 Leadership Town Hall Conference. That's the focus of what we're reading (and talking about) this week. 
At Town Hall , one of the important conversations involved a panel discussion on graduation rates featuring four national thought leaders: America's Promise Alliance President John Gomperts, The Alliance for Excellent Education Vice President of Policy and Advocacy for Comprehensive High School Reform Phillip Lovell, Jack Galmiche from the Nine Network of Public Media's American Graduate Initiative and Communities In Schools President Dan Cardinali.
Their discussion, Powering the National Graduation Rate and Fueling Our Nation's Economy, will explore the national conversation around the recently announced 82% High School Graduation rate. The leaders discussed how to close the "graduation gap" facing low-income students and raise national awareness of the positive economic benefits of obtaining a high school diploma.
To highlight our local success, Communities In Schools President Dan Cardinali and Lindsey Garner, chief operations officer for Communities In Schools of Greater Tarrant County, TX discussed integrated student supports and our network's intentional and systematic approach to increase graduation among students in the Fort Worth Star Telegram. In Tarrant County, Texas, CIS has partnered with 10 school districts and placed licensed social workers in 53 schools on a full-time basis, where they provide intensive, ongoing case management to students identified at risk of dropping out.
Also at Town Hall, the winners of our annual Unsung Heroes Awards - given to honor site coordinators, schools, communities, alumni and local affiliates for their hard work, dedication and impact across our network – were announced.
This year, an additional awards category was created to acknowledge alum, or former students supported by Communities In Schools. These CIS alums who overcame obstacles, including homelessness, incarceration, lack of family support and financial instability, have gone on to graduate and succeed in higher education and their chosen careers because of the interventions of Communities In Schools. These leaders will be honored for their perseverance, vision and commitment to giving back to the CIS network.
Click the links below to learn more about these shining examples in our network.
Alumni Category:
Community of Excellence:
School of Excellence:
Site Coordinators: