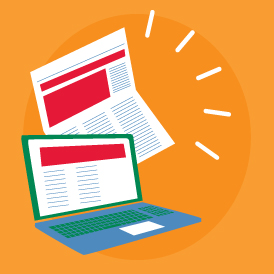 This week, we are highlighting mentoring relationships that have transformed the lives of our students.
Site coordinator Blanca Soto of Communities In Schools of Dodge County works with more than 90 students on a one-to-one basis providing mentoring, homework assistance, encouragement and college and career preparation services on a daily basis.
Speaking with Dodge City Daily Globe, Ms. Soto said "A lot of my students have problems with academics and attendance, but I also have quite a few that do pretty well in school as far as homework and grades. They struggle with emotional stuff, family problems. They are lost as far as college and career, what they will do after high school. It's kind of my job to kind of walk them through. I set them up with what they need to do now and make sure they are following through."
Communities In Schools of Mid-America mentors students through effective programming and local volunteers. To date, hundreds of high school students have participated in Reality U$, a financial literacy program. Continue reading.
Mentoring is also the focus of our Partners In Good blog post with Bank of America's Abby Hollingsworth, who successfully mentored CIS student, Bryt'tani Sellers, through difficult academic challenges. Today, Bryt'tani is studying at a community college and applying for the police academy as a result of strategic mentoring. Click here to read about the quality mentoring relationship between Abby and Bryt'tani.
In this week's Staff Spotlight, Anya Alexander, Associate Director, Public Relations at Communities In Schools National Office stressed the need for mentors and the courage to ask for help. When asked, "What advice do you have for kids who are struggling in school?" Anya responded, "Never be afraid to ask for help. Exhaust all your options. Find someone who can give you sound advice and take it." Learn more about Anya.
Lastly, Communities In Schools of Cameron County is celebrating its 20th Anniversary of diligently working with at-risk students to ensure that they graduate and go on to succeed in life. Read more about the 20th anniversary commemoration here.
How are you celebrating Martin Luther King Day of Service? Tell us about it below: