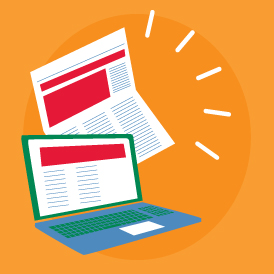 This week we're reading about the economic benefits of a high school diploma and the remarkable individuals whose work ensures that our students progress successfully through school.
Recently, the Alliance for Excellent Education released new data outlining the economic benefits of a high school diploma in today's global economy. The "Graduation Effect" data shows how increasing the high school graduation rate to 90 percent would create new jobs, increase consumer spending, boost tax revenue, and increase the gross domestic product.
According to the Alliance, increasing the national high school graduation rate to 90 percent would likely have the following effects on the national economy:
Create 65,150 new jobs;
Boost gross domestic product by $11.5 billion annually;
Increase annual earnings by $7.2 billion;
Increase annual spending by $5.3 billion; and
Increase federal tax revenue by $1.1 billion
Read the report here. And to demonstrate the economic outcomes gained from a high school degree, Communities In Schools partnered with the Alliance to feature three CIS alumni in   videos. The alumni – Talitha Halley, Jamal Tate, and Rey Saldana – spoke passionately about how they overcame personal and educational challenges in their pursuit of a high school diploma. Check out their stories here.
The success of our students could not be possible without the persistent and intentional support of individuals working to surround students with every necessary resource needed to keep them in school and graduate. Some exceptional individuals and affiliates were honored at the Unsung Heroes Awards ceremony during the 2016 Leadership Town Hall Conference in Fort Worth, Texas. Below are some highlights:
Smart Reads:
Follow Communities In Schools on Facebook and Twitter for more stories from our network.
Happy Friday!