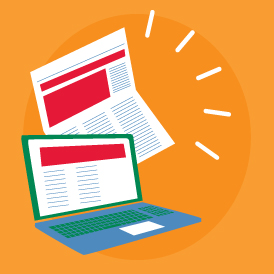 This week we're focused on the importance of mentoring relationships.
According to a recent report by Mentor, there are 9 million kids who need trusted mentors. The report states that young people who were at risk of not completing high school, but who had a mentor reported higher educational aspirations and matriculation into post-secondary education:
81% of students were more likely to participate regularly in sports or extracurricular activities.
78% of students were more likely to volunteer regularly in their communities.
Students were more than twice as likely to say they held a leadership position in a club or sports team.
At Communities In Schools we understand the value of having a caring adults in a student's life.
Communities In Schools of North Carolina was awarded a grant by Duke Energy to run a Lunch Buddy reading program. However, the lack of volunteers and mentors deterred CIS from initiating the program and funds were funneled into another after-school program. To overcome this challenge, CIS of North Caroline seeks volunteers for its after school tutoring programs. Learn more about how you can help.
Communities In Schools of Rowan County is searching for mentors (caring adults) who are willing to consistently encourage, advise, support and inspire students towards success. CIS of Rowen County serves more than 3,000 students, of which 99% stayed in school and 78% improved their attendance. Click here to learn more about how you can volunteer with CIS of Rowen County.
To learn how you can get involved with CIS, click here to find a Communities In Schools affiliate in your area.
Smart Reads: