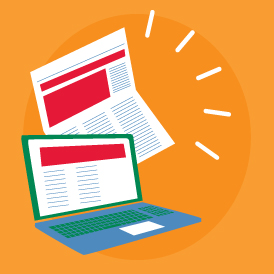 This week, we're reading about programs within our network focused on enriching the lives of our students.
Communities In Schools of Georgia is organizing a statewide Communities In Schools competition to improve reading skills. Catalina Garcia-Quick, executive director, Communities in Schools in Savannah, said it's critical to build strong foundations at the elementary level.
"We felt like it was important to not only support kids going into middle school and high school, but we can't improve graduation rates if the foundation isn't solid," she said. Click to read more.
Communities In Schools of Brunswick County started a parenting program to help parents learn better, effective ways to manage their children's behavior. The program also teaches students how to increase communication with their parents. Read more here.
Communities In Schools of Delaware exposed students from A.I. du Pont High School to "the Choice Bus" – a converted school bus that is part classroom, part prison cell – in an effort to undermine the draw of prison and its seemingly powerful appeal to at-risk youth. Continue reading.
Communities In Schools of Mid-America mentors students through effective programming and local volunteers. To date, hundreds of high school students have participated in Reality U$, a financial literacy program focused on equipping students with budgeting and spending skills. Continue reading.
In other CIS news, Dan Cardinali made his formal announcement this week that he is stepping down as President and CEO of Communities In Schools and is assuming the president and CEO position at Independent Sector as of July 5th. Read more about the announcement here.
CIS National Board Chair, Elaine Wynn, thanked Dan for his leadership.
"Thanks to his steady leadership and the strength of our board, CIS is perhaps the strongest it has ever been: we have a national staff that is as talented and dedicated as any I have ever seen; our entire network has improved in quality dramatically, serving more students more effectively at a lower cost; and for the first time in history we have seen our model enshrined in federal law, helping to position us for unprecedented growth in the future," she said.  Read her full letter here,
What would you remember Dan most for? Share your thoughts with us below: