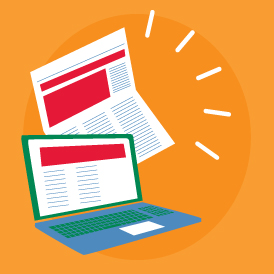 This week we're reading about the significance of #BlackHistoryMonth to our students and what some are doing to commemorate the month.
Across the network, students are celebrating Black History Month with various activities and service projects to both educate communities and pay homage to living and deceased icons in the black community at large.
Reflecting on the month, Gabriel, a student from Communities In Schools of Chicago said, "Black History Month to me means respect of my heritage and a month of power. When I think of Black History Month, I think about the timeline of my heritage – from Rosa Parks getting African-Americans the right to sit wherever we want to on the bus, to us being able to go to schools that aren't segregated.  I think about how we were once enslaved.  Today, sadly, we enslave ourselves with gangs and drugs.  But not me; I have made the choice to live with an open mind that is curious and free.  And so, when I think of Black History Month, I am reminded of the sacrifices that were made for me so that I can have the freedoms that I have now.  I will commemorate #BlackHistoryMonth by wearing colors that represent the month."
Kenton, student from Communities In Schools of Charleston Area, had this to say, "Black history Month is significant to me because I remember and pay homage to those people who paid the ultimate price for freedom. I work at the local YMCA where we do activities with youth. Homework assistance and enrichment activities are just a couple of the things that we do. I commemorate the month by working with youth to motivate them to do well in school. I also want to remind the youth of the people that fought for equal rights to education and freedom.
My influence is Dr. Martin Luther King Jr. He has said and done a lot to motivate me to achieve and pursue a career in education so that I can inspire others to achieve."
In other news, check out this week's Staff Spotlight with Edsson Acevedo, Project Manager at the Communities In Schools National office. When asked, "What advice do you have for kids who are struggling in school?" Edsson said, "Don't be shy and ask for help. My parents aren't from this country and didn't speak the language and never went to high school, I had to ask for help too. There's nothing wrong with asking questions if things are unclear. The only time your teachers, parents, friends or people in general will know you need help is if you reach out first and accept their help." Learn more about Edsson here.
Finally, check out this week's Smart Reads:
How are you celebrating Black History Month? Tell us about it below: