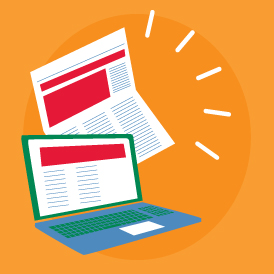 This week, we're reading about notable educational and empowering programs in our network.
Communities In Schools of Delaware exposed students from Milford Senior High School to "the Choice Bus" – a converted school bus that is part classroom, part prison cell – in an effort to undermine the draw of prison and its seemingly powerful appeal to at-risk youth. Continue reading.
Communities In Schools of Brunswick partnered with Brunswick County to initiate 4-H, a program which teaches students how to grow fruits and vegetables. The program also teaches students the basics of vermicomposting, or how to identify what can be composted, understand worm habitats and learn about how worms, soil and gardening all work together. Read more.
Communities In Schools of Lexington/Davidson County, in partnership with Family Services of Davidson County, the Lexington Police Department and Cardinal Innovations, will host a school-day assembly followed by a public evening session to address teen dating violence at Lexington Senior High School. The program is designed to foster a dialogue for teens who may have experienced or witnessed relationship-based violence and abuse within their peer group. Continue reading in The-Dispatch.com.
Communities In Schools of Randolph County's Reality Store is designed to give young people an idea of how difficult balancing a budget can be for families. Students are given jobs with set monthly incomes and they are tasked to adhere to that budget. Read more.
Check out this week's Staff Spotlight with Gillian Michelakis, Network Operations Manager at the Communities In Schools National office. When asked, "what advice do you have for kids who are struggling in school?" Gillian responded, "nothing worth it in life is easy - never give up."
What advice do you have for struggling students? Please share below: