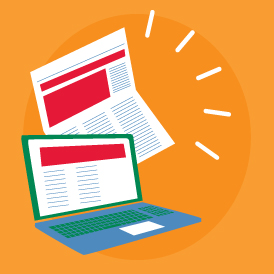 This week we're reading about a service learning project that is helping hundreds of students in Brunswick, Georgia.
For nearly three months, a group of nursing students from the College of Coastal Georgia have worked to collect pantries full of food for students in need in Glynn County, reports The Brunswick News.
Through its service learning project, the students reached out to college peers, community partners, churches, the Southeast Georgia Heath System and individual donors to gather not only boxes of donated non-perishable food products, but also funds, which they on Thursday unloaded in the Communities In Schools station at Burroughs-Molette Elementary School.
Coordinated by Glynn County's Communities In Schools, Backpack Buddies is a program which provides students in need with a bag of food every Friday, to ensure students "have enough to eat over the weekend so they can come back to school rested, motivated and with energy to learn on Monday," said Earlene Dickson, site coordinator for Communities In Schools of Glynn County.
The Backpack Buddies program launched at Burroughs-Molette in August, at the start of the 2015-2016 school year. When it began, 65 students were identified as in need of the service. Since then, that number has more than tripled, now serving 257 students, Dickson said. Read complete story here.
ICYMI, check out this week's smart read from Education Week: Gallup Student Poll Finds Engagement in School Dropping by Grade Level.
Also read this week's Staff Spotlight featuring Kevin Branch, Administrative Coordinator at the Communities In Schools National office. When asked, "what advice do you have for kids who are struggling in school?" Branch responded "talk to someone. "Reach out to your peers, teachers, guidance counselors or family. You're bound to find a support system and someone who would be willing to help you get back on track."