What We're Reading
By Anya Alexander June 10, 2016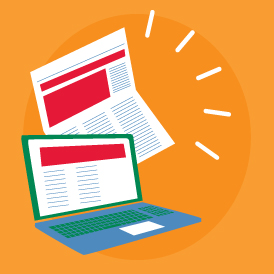 This week, we're continuing the graduation celebration and reading about the success of our affiliates and their recent high school graduates.

Communities In Schools of Lehigh Valley celebrated the end of a successful school year with a bang. Lehigh Valley Chapter President & CEO Timothy Mulligan estimates that the nonprofit organization has touched more than 18,000 students in the Lehigh Valley since its local founding in 1983.

One recent success story through the program, Mulligan said, occurred with a male high school student. English was the student's second language. New to American schools, Communities in Schools caught word he had failed his first two marking periods of his junior year. Through involvement in the program, the boy passed his last two semesters of junior year and received a 3.86 GPA the first semester of his senior year.

He will be attending LaSalle University this fall in the school's English as a second language program. Continue reading

In addition, this past year, CIS Lehigh Valley also started the "Allentown ReEngagement Center", a program invites high school aged students who have dropped out of school a path to graduation through a GED or diploma.

In a recent Morning Call article, Jennifer Danese, CIS Vice President of Operations, said more than 130 dropouts have been re-engaged since they started six months ago. Read the full story here.

For many students, high school graduation is a momentous occasion. But for Katherine and Kenia, who are on track to graduate this month from a high school in Charlotte, N.C., this rite of passage is bittersweet, a mixture of joy at reaching a significant milestone and deep uncertainty about what comes next, reports Education Week.

Katherine, 17, and Kenia, 18, both hail from Honduras and were among the thousands of Central American children who made the perilous journey across the U.S.-Mexico border in recent years to escape violence and poverty at home.

Gary Chapman, CIS Executive Vice President of Network Impact & Operations, shared his views about how other communities across the country whose journey to America has now been transformed into a journey toward a high school diploma. Read the full story here.
Are You #AllinforKids?

 
Join our community of changemakers and stay connected with us! 
Learn more about the work Communities In Schools is doing to empower and equip every student to take on and tear down the barriers that stand between them and an equitable path to education. 
↑

TO TOP