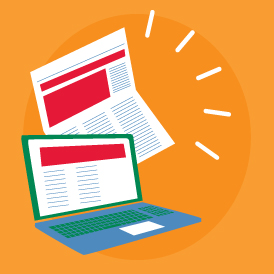 This week, The 74 released its graduation series celebrating superstar graduates from the Class of 2016 featuring a Communities In Schools student from Allentown, Pennsylvania. Each day this month new students, including other CIS amazing grads and their story will be highlighted on the 74 website, their Twitter and Facebook platforms.
For Frank Lopez graduating from high school was not on his radar. After losing both his father and his grandfather started to slack in school, saying the loss of his two male role models was a "huge hit."
"I became less and less motivated to go to school," he told The 74, "and then I dropped out."
He eventually re-enrolled after seeing how bleak his prospects were without a high school diploma. With that now in hand, he's headed to the U.S. Army. Read full story here.
Also this week in The 74, CIS President Dan Cardinali and the Alliance for Excellent Education President Bob Wise talks about ESSA's funding flexibility and investing in America's 'graduation dividend'.
"Thanks to a lot of hard work by educators everywhere, high school graduation rates have inched up 1 percentage point every year since 2011, hitting a record 82 percent last year. That is a trend with huge implications for the U.S. economy: Another 1-point gain by the Class of 2016 likely will add approximately $742 million to the gross domestic product by the midpoint of those graduates' careers, according to the Alliance for Excellent Education." Continue reading.