Every Generation Has Its Stories to Tell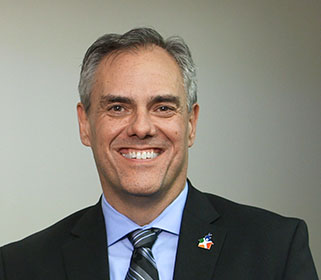 Washington, DC is a long way from Reno, especially for a third-generation Nevadan with deep family roots and strong professional ties in the Silver State.  I spent most of my adult life working to make Nevada an even better place, so when I told people I was leaving — including my boss, Governor Brian Sandoval — the universal question was, "Why?"

I can't answer that question without explaining where I came from. My family is originally from the Basque Country in Spain, and my grandparents emigrated to America around the time of the First World War.  Nevada back then was nothing like the Nevada most people know. I grew up hearing stories of a frontier agrarian life very different from the glitz of Las Vegas, and the stories that really stuck with me were the ones about education.

For instance in 1923, my maternal grandfather moved his family to a small ranch in a very remote, very rural part of Nevada where there were no schools available. In those days, the state would charter schools to individuals and provide support – but only if you had five students.

My grandparents had only four children at the time, so Grandpa Victor went up the canyon and found two Native American children to attend his school. Those children were so poor that their family lived in a tent with no heat; in fact, an infant sibling died the next winter due to exposure.  My grandfather hired a teacher and the school work began.

That was my family's first experience with public education in this country:  A tiny school, run by a man with only two years of American education, attended by four English-language learners and two Native American children living in abject poverty.

I think a lot about what would have become of my family, and of me, had my grandfather not ensured his kids had an equal opportunity.

Because of him, because of my parents, I finished high school, graduated from college, and ultimately went on to become Nevada's State Superintendent of Public Instruction, the person responsible today for half a million students – about 70% of whom live in poverty and 15% of whom are English Language Learners.

So when I think about the millions of kids in American who live in poverty today, I suppose I can identify with their struggles in a very personal way. The barriers they face in school are just as real and just as daunting as anything my family faced, sometimes more so.  That's why when CIS came calling, I had to say yes, because I believe that no other group in our nation is doing more to positively change the future for at-risk young people.

Every generation has its stories to tell, and I'm excited to have a part in re-writing the narrative for the next generation of students living in poverty. I know Gov. Sandoval understands why I would leave his administration to pursue this new role, because he had a very similar vision when he appointed me State Superintendent of Public Instruction. But that's another story – one that I'll share in my next post.
Learn more about Dale here.
Are You #AllinforKids?

 
Join our community of changemakers and stay connected with us! 
Learn more about the work Communities In Schools is doing to empower and equip every student to take on and tear down the barriers that stand between them and an equitable path to education. 
↑

TO TOP