Open Letter to U.S. Secretary of Education-designate Betsy DeVos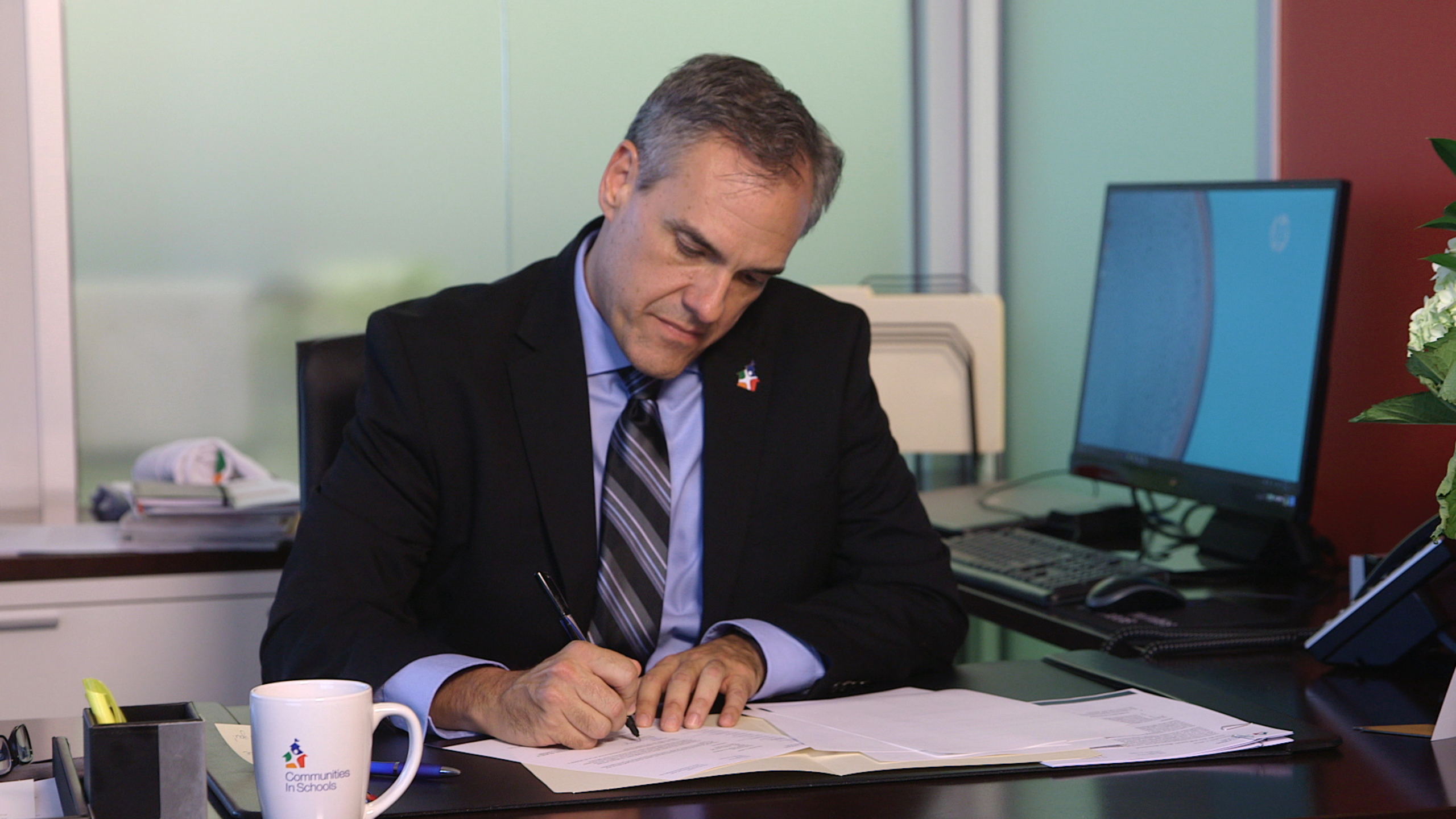 Dear Secretary-designate DeVos,
On behalf of the nearly 4,000 employees, 40,000 volunteers, and 1.5 million students who comprise the Communities In Schools National Network, let me be among the first to publicly congratulate you on your nomination as our nation's next Secretary of Education.  As a former state superintendent of public instruction, I know only a fragment of the challenges you will face, but I also know how excited and humbled you must feel.
If I may be so bold, I want to offer a few thoughts as you prepare to take on your new role.
First and foremost, I encourage you to set a singular focus on using your position to ensure that every child has an equal and equitable opportunity to succeed in school and in life.  You will be pulled in many directions, most often by what I call "adult problems" and pressures on the system.  If you stay focused on the needs of students, your task will be much easier.  The real work is in the schools.
Public schools can be the great equalizer, the place where kids find a level playing field regardless of income or ZIP code.  That's never been more important than today. According to the Southern Education Foundation, low-income students now make up the majority of kids in our public classrooms – and they increasingly come to school lacking food, shelter, basic medical or dental care, and many other resources that schools simply weren't designed to provide.
With that in mind, please don't be afraid of change.  Many of us are eager to work with you to streamline the operations of the U.S. Department of Education, to reduce regulatory burdens that get in the way of student-centered policy, and to improve the overall efficiency and effectiveness of this important agency.  We stand ready to help. 
One of the greatest opportunities to work together, I believe, is the newly reauthorized Every Student Succeeds Act (ESSA).  It's focused on state-level strategies.  It's focused on evidence-based outcomes.  It's focused on kids.  I encourage you to carry out the provisions of ESSA, which passed with bipartisan support, and I offer the resources of Communities In Schools wherever you need us – particularly when it comes to Integrated Student Supports that address academic and non-academic barriers to student success.
"Integrated Student Supports" is hardly a household word, but it is firmly enshrined into ESSA.  And with the help of our affiliates and partners, we intend to make sure the nature of our work, if not the name, holds a prominent place in the minds of education leaders and the American public. 
The services our affiliates provide are only going to become more needed and our ability to deploy services in our schools more critical.  Our trained professionals greet the most at-risk students at the door and meet them wherever they are in life.  Whether they need a warm coat, new pair of glasses, homework help, or someone willing to listen, we take away the barriers.  We empower them to meet their fullest potential by staying in school – because we know that graduation is only the beginning.  It leads to so many other opportunities for them in life. 
But we cannot rise to the challenges that face us without your leadership and the help of communities all across America.  We're in this together, regardless of political party or geography.
Therefore, my final request echoes my first:  lead from a position of inclusion.  
Some of our students have expressed fear about certain aspects of the rhetoric we heard during the recent election.  Others are anxious about possible policies that could impact their families.
Over four decades of work, the team members of Communities In Schools have become trusted voices who understand the importance of healthy school climates that are open and welcoming to every student and their family.  We will continue to work to make sure all our kids have a safe and affirming school community to learn and grow where they are free from bullying, intimidation and discrimination. We will stand up against any dialogue or behavior that is demeaning and divisive, and we will offer reassurance and encouragement to students and families who are struggling with uncertainty.  I hope you will join us.
I took this job to help the next generation realize the full promise of the American dream.  My organization does this by providing a caring adult in the lives of children who need it most, and evidence proves we can be successful. Among the students who receive our most intensive supports, 99 percent remain in school, 93 percent are promoted to the next grade, and 85 percent meet their academic goals.  Our model works.
What's unique about Communities In Schools is that we are present in the schools.  We are there physically and we're "all in" with emotional support for students as well. It is in that spirit that we can best work together.  You will have myriad other strategies and interventions available to help you with your responsibilities, but I hope that as Education Secretary you will – above all – commit to being #AllInForKids.  I look forward to working with you.
Respectfully,
Dale Erquiaga | President & CEO | Communities In Schools
Are You #AllinforKids?

 
Join our community of changemakers and stay connected with us! 
Learn more about the work Communities In Schools is doing to empower and equip every student to take on and tear down the barriers that stand between them and an equitable path to education. 
↑

TO TOP