A Public Education System for All Kids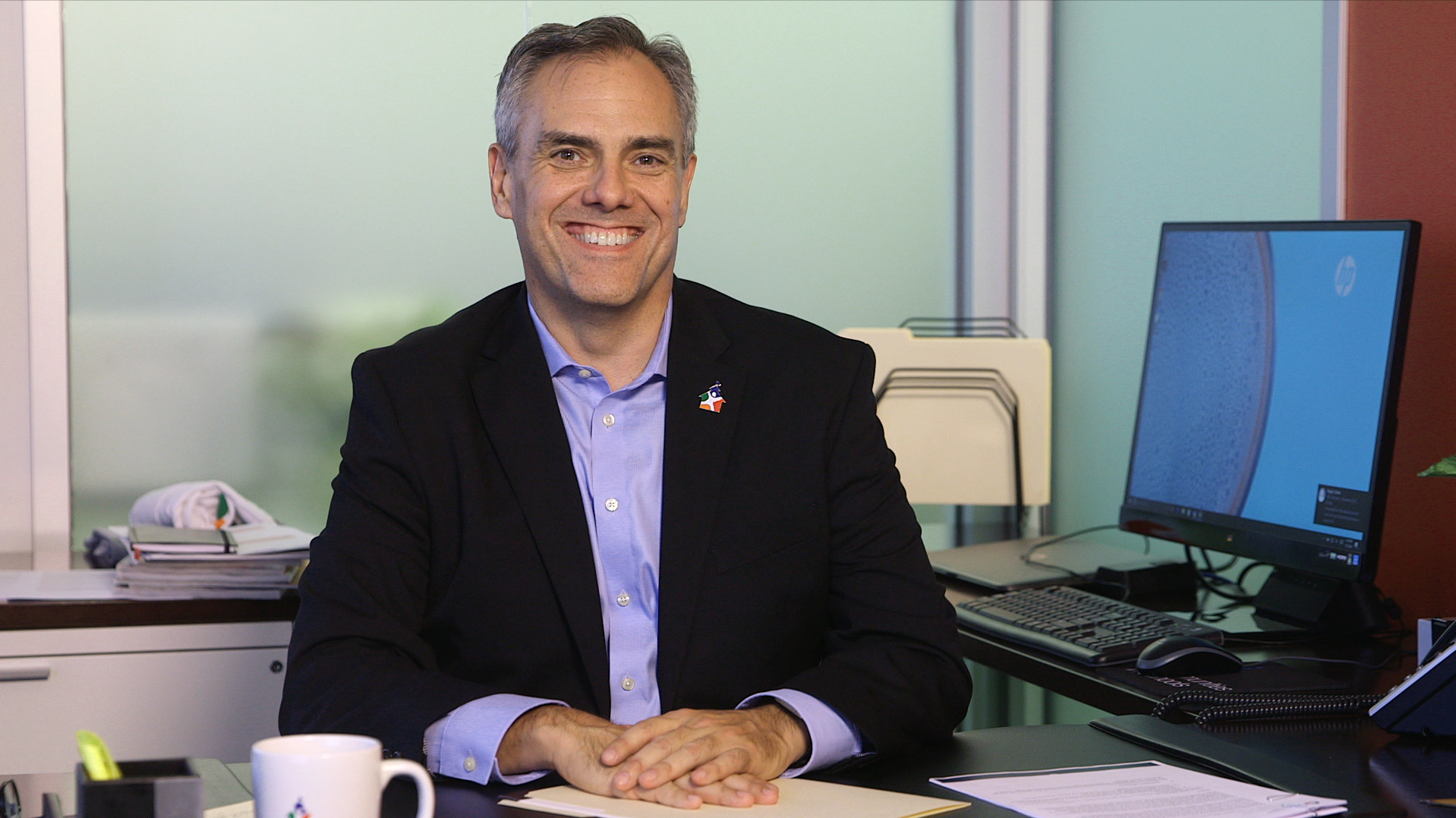 If you've never visited the offices of Communities In Schools, try to picture this: a big, sunny space with walls of windows overlooking Reagan National Airport and the Potomac River, with views of Washington, D.C., in the near distance. Nothing blocks the views, because the majority of offices, walls and doors are clustered in the center of the space.
All around the outside, nearest the windows, you'll find an environment that encourages mingling and swapping stories. And the absolute best real estate goes to a big break area and lunch room with lots of communal seating, much like a family gathers in a dining room as the heart of a home.
I loved our space the first time I walked in. The energy, camaraderie and sense of common purpose — all of it felt like a family, and that made me feel right at home.
Back in my old job, Gov. Brian Sandoval often talked about "the Nevada family," and there was a real sense within the administration of doing right by them. When he named me the state schools chief, Gov. Sandoval had one clear mission in mind: revamp the funding mechanism for public education to make it more equitable for all kids, the most vulnerable members of the Nevada family.
Nevada's student population is majority-minority, and about 70% of the students in our public schools qualify for free or reduced-price lunch. The state is a microcosm of the demographic changes that have transpired across America during my lifetime, yet we had left in place the same governance structure, and frankly the same financing system, that was created in 1967, shortly before I started first grade.
Governor Sandoval set out to update that financing system for the first time in more than 50 years and to create a host of student supports for different types of students. Because we have a high concentration of English Language Learners, we started there. We revamped our special education funding formula and we provided additional funding for gifted and talented children as well as additional funding for career and technical education. We also focused on students in poverty.
Of course, the process was contentious and controversial, but in the end we were successful, because it's hard to argue with the fundamental logic that our system should look like our kids. We talked a lot about that in Governor's Office: "This is what the Nevada family looks like today, and we need a public education system that reflects that fact."
Frankly, it was Communities In Schools that really clarified for me what that conversation might lead to. CIS of Las Vegas came to me while I was state superintendent to see if there was a way to unlock public funding for Integrated Student Supports.
This aligned perfectly with Governor Sandoval's vision, so we created what we called Victory Schools in the 20 poorest ZIP codes of the Silver State. We required rigorous analytics and specific plans for wraparound services, and for the first time, children living in poverty in places from urban Las Vegas to rural Wendover are getting $50 million in support services over the current funding biennium. The work is paying off, and the lives of our most vulnerable students are being forever changed for the better.
My boss started something big for the Nevada family. And here in the CIS National Office, we're proud to support the work of affiliates and schools across America – because that's what you do for family.
Are You #AllinforKids?

 
Join our community of changemakers and stay connected with us! 
Learn more about the work Communities In Schools is doing to empower and equip every student to take on and tear down the barriers that stand between them and an equitable path to education. 
↑

TO TOP