Staff Spotlight: 20 Questions in 60 Seconds with Kelly Mears
By Megan Hoel Dec. 5, 2016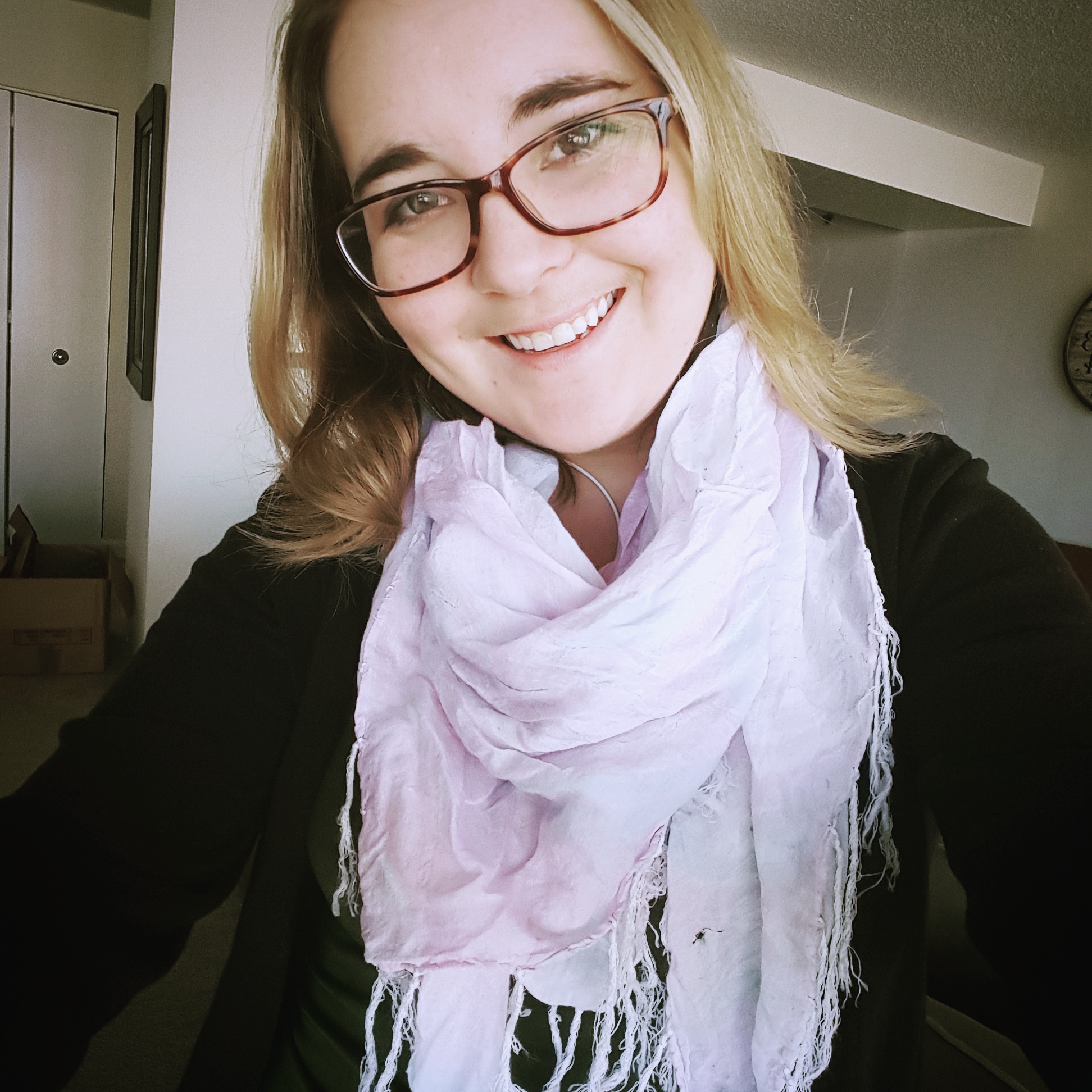 20 Questions in 60 Seconds is our blog series in which we interview Communities In Schools staff members. This week's guest is Kelly Mears, Research, Learning and Accreditation Specialist at the Communities In Schools National office.
1. If you could choose anyone, who would you pick as your mentor?
Leslie Knope. Hands down, Leslie Knope.
2. If you could learn to do anything, what would it be?
I would learn to fly. Learning how to SCUBA dive when I was a kid showed me a whole different perspective on the world I live in and I'd love to experience that paradigm shift yet again!
3. If you won the lottery, what is the first thing you would do?
I would pay back my parents for all the help they've given me with my student loans and buy a plane ticket for my whole family to travel to Ireland or somewhere amazing.
4. When you have 30 minutes of free-time, how do you pass the time?
If I'm at home, I dig into the drawer of toys I have for my cat and I pull out the mouse on a string that makes him go absolutely wild. He's impossible to settle down after playing with this thing! If I'm not at home, I'll put on a podcast or whatever audible book I have myself wrapped into – currently it's Ron Chernow's Hamilton.
5. If you could travel anywhere in the world, where would it be?
I'd really like to do a tour around Great Britain – especially Scotland and Ireland.
6. If you could be any fictional character, who would you choose?
Kim Possible. Call me, beep me…
7. What was the last experience that made you a stronger person?
I'm currently living over 3000 miles away from my family and don't know when I'll get to see them next. Despite missing them tremendously, I know that this is where I need to be physically to be the happiest and most fulfilled and living independently has made me stronger each and every day.
8. What story does your family always tell about you?
Okay, this is embarrassing. When I was little I thought the Tooth Fairy was one of a whole group of fairies that would bring you money for putting stuff under your pillow. So after I had fallen and scraped my knee…I picked the scab that I got from it and put it under my pillow for the Scab Fairy. I was really mad that I didn't get a dollar for that hard earned scab.
9. What's your favorite indoor/outdoor activity?
I love when there's bad weather outside (lightning storms or snow, etc.) so that I can stay in cozy with a cup of tea or hot cocoa and work on a puzzle or play a board game – I love Parcheesi!
10. What chore do you absolutely hate doing?
I really hate putting my shoes away where they belong. I have a trail of shoes from my front door, throughout my living room and into my bedroom. It's impossible to find the right shoe when I need it.
11. Have you ever had something happen to you that you thought was bad but it turned out to be for the best?
I applied Early Decision to my grandfather's alma mater (meaning I was committing to going there if I was accepted) and the very next day toured Union College. I was really torn because I really loved Union, but had already committed to my first choice school. When decisions came out, I was disappointed because I didn't get accepted to my number one school, but my application to Union was accepted! Even though I didn't get to carry on my grandfather's legacy, I went to a school that shaped me and gave me the opportunity to do so many wonderful things.
12. What three traits define you?
Passion, loyalty, dedication.
13. What is your personal philosophy?
Do something every day that makes you happy and that improves the world around you.
14. Ten years ago, who did you think you would be now?
I thought I'd be kickin' it in San Diego with some high-power corporate job, SCUBA-diving on the weekends with my mom.
15. What's the weirdest job you've ever had?
When I worked at Jamba Juice, I would always get tasked with putting the banana suit on and sampling out our smoothies. I LOVED IT.
16. What's the coolest (or most important) trend you see today?
While this past election season has had some really unfathomable moments, I'm seeing millennials engaging in politics just as political apathy was seriously on the rise. We've begun to pay attention because the stakes are too high to not get out and vote, to not participate in protests, to not sign the petition or call our reps. I long to live in a world where political activism is approachable and people can engage in democracy and get their voices heard in ways that adapt to the technological advances of the times.  
17. What would you do (for a career) if you weren't doing this?
I'd be the second female president. (or third or fourth..)
18. What advice do you have for kids who are struggling in school?
Ask for help… know that needing help doesn't reflect who you are. You're not a failure because you failed that assignment and you are no less worthy of a happy and fulfilling and successful life because you need some extra help. Talk to the people in your life who can help you, whether that means some extra tutoring from a classmate or help getting that bully to back off, you are not alone and there are people who deeply care about your success.
19. What would you most like to tell yourself at age 13?
Don't be in a hurry to grow up, make the effort to call old friends, don't be afraid to go against the grain (huh.. things I'm still telling myself).
20. What is your favorite thing about working at Communities In Schools?
I get to see the successes and challenges behind the on-the-ground side of our work and the organizational requirements of running a federated network. By interacting with the network around our Total Quality System I can see the real impact that our site coordinators are having on their students and the effort they and their affiliate staff put into collecting the data and fulfilling the requirements that allow us to tangibly demonstrate their work and allow the national office to better support them. On the flip side, I'm surrounded every day by people who are deeply passionate and intelligent and dedicated to helping our network be the best they can be. The recognition of the complexities of each affiliate and still true dedication to come up with research-backed techniques to ensuring student successes nation-wide is a challenging and delicate science that I'm proud to say I'm a part of. 
Have more questions for Kelly? Comment them below and she'll answer.
Are You #AllinforKids?

 
Join our community of changemakers and stay connected with us! 
Learn more about the work Communities In Schools is doing to empower and equip every student to take on and tear down the barriers that stand between them and an equitable path to education. 
↑

TO TOP