Staff Spotlight: 20 Questions in 60 Seconds with Martha Beltz
By Megan Hoel Jan. 2, 2017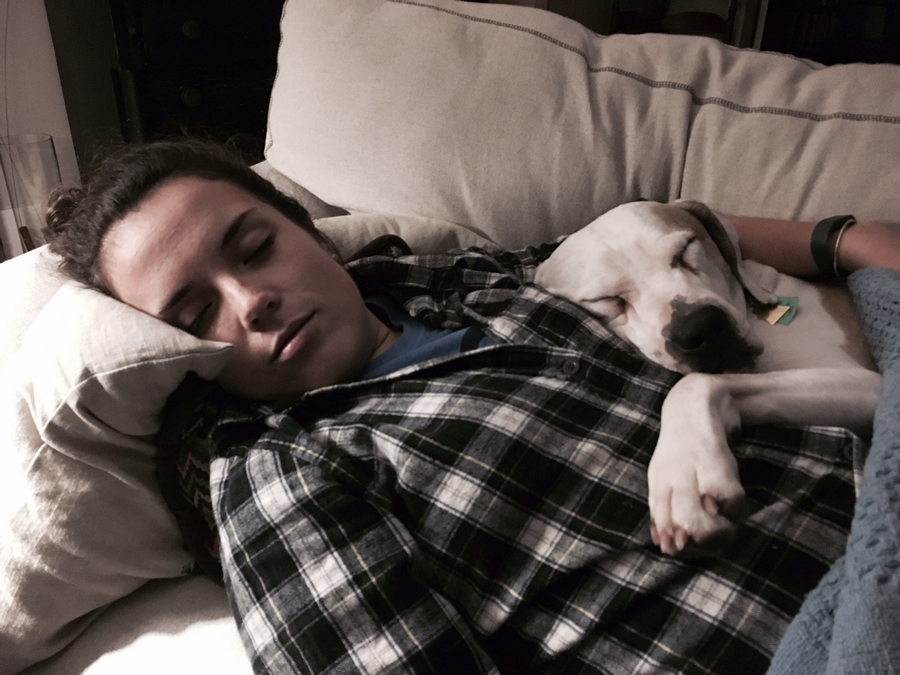 20 Questions in 60 Seconds is our blog series in which we interview Communities In Schools staff members. This week's guest is Martha Beltz, Data Scientist at the Communities In Schools National office.
1. If you won the lottery, what is the first thing you would do?
Travel! Thailand and Argentina are on the top of my list.
2. What is your personal philosophy?
If you don't like something, change it. If you can't change it, change the way you think about it.
3. If you have 30 minutes of free-time, how do you pass the time?
Go for a walk.
4. If you could learn to do anything, what would it be?
Definitely how to fly.
5. If you could travel anywhere in the world, where would it be?
Seeing the Northern Lights is on my bucket list, so I would have to pick either Norway, Finland, or Alaska
6. What's something you learned in the past week?
Why voting happens on Tuesdays.
7. What story does your family always tell about you?
In middle school art class, our project was to create a flute instrument out of pottery, and have it represent two different animals. I chose to create a monkey duck, and it is now brought out at every Thanksgiving dinner as entertainment.
8. What's your favorite outdoor activity?
I would have to say running, but I also love going for walks with no destination in mind. Skiing is also on the top.
9. What's your favorite indoor activity?
I love to play board games and card games. And cook! A perfect rainy day would involve both.
10. What chore do you hate doing?
Cleaning the shower. I actually don't mind doing most chores, but that one, I do not like.
11. If you could meet anyone, living or dead, who would you meet?
Julia Childs. I have always loved watching cooking shows, even before I could reach the stove. Julia Childs was a frequent voice in my living room and I would LOVE to meet her.
12. What's the weirdest job you've ever had?
I was a park ranger in a wildlife refuge on Martha's Vineyard one summer during college. I led kayak nature tours around the harbor. It was awesome.
13. What would you do (for a career) if you weren't doing this?
Since I was really young, my mom and I used to dream about owning a little flower shop. And I want to put a coffee shop in there, because coffee makes everything better. I'm still trying to find a way to weave puppies into this business model…
14. What advice do you have for kids who are struggling in school?
Talk to someone- a teacher, a parent, friend. Life is easier, and a lot more fun, with someone on your team.
15. How do you define success?
Following your heart, taking smart risks, working hard, and learning from your mistakes.
16. What is the first thing you bought with your own money?
A Backstreet Boys CD.
17. What three traits define you?
Laid back, optimistic, and organized.
18. Tell us something that might surprise us about you. 
I took pipe organ lessons for a year, and successfully learned one full song.
19. What would you most like to tell yourself at age 13?
Don't take yourself too seriously.
20. What is your favorite thing about working at Communities in Schools?
Working with so many driven and passionate people. Everyone's skills and interests are different, which means there's a lot to learn from one another.
Have more questions for Martha? Comment them below and she'll answer.
Are You #AllinforKids?

 
Join our community of changemakers and stay connected with us! 
Learn more about the work Communities In Schools is doing to empower and equip every student to take on and tear down the barriers that stand between them and an equitable path to education. 
↑

TO TOP