A Continuous Learning Organization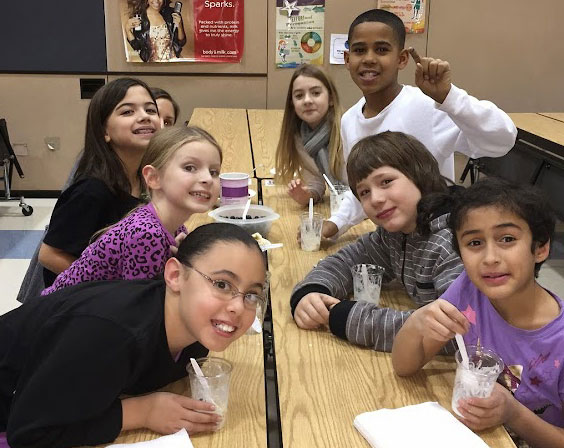 Data. Evaluation. Evidence. These terms often raise anxiety and concerns for many, especially for those who think legislation, like the Every Student Succeeds Act (ESSA), which deploys these concepts, will use them as weapons to eliminate programs rather than as tools to improve them. I'm not usually an optimist but in this case I see the potential of ESSA. This legislation can be used to help prioritize spending on interventions that will produce the greatest benefits for our schools and students, in particular the lowest-performing schools and most at-risk students. ESSA also has the potential to foster a culture of evidence-building by encouraging state and local governments to test and evaluate promising practices and innovation. This is fundamental to the philosophy of continuous learning and improvement that Communities In Schools (CIS) has embraced throughout its 40-year history.
We use data, research and evaluation to learn and identify where and how we can improve and then we act on what we learn by fixing what doesn't work and scaling what does for young people across our network. As a recently released case study illustrates, CIS has used our most recent third-party evaluation, conducted by MDRC, to hold ourselves accountable to the communities we serve. We are not afraid to ask the hard questions and put ourselves under a microscope to examine all aspects of our work. While we celebrate our successes, we don't shy away from opportunities for improvement.  
As the case study shows, our response to the MDRC evaluation results include:   
Doubling efforts to address chronic absenteeism, 
Incorporating standardized measures of social and emotional development into our student assessment process,
Refining case management to ensure students receive the right kinds of supports at the right times, and
Providing our network with a new data management system that will allow for better monitoring of student progress and facilitate real-time, data-informed decision-making.  
None of these changes are easy nor do they come without costs but they are essential if we want to do better by those we serve.
CIS hasn't invested millions of dollars in evaluations only for our own sake or that of the students we serve directly. We believe the lessons we learn can help build the growing body of evidence for Integrated Student Supports (ISS) as a necessary element of public education for all youth and not just a "nice to have" add-on. At CIS, we stand behind and remain committed to delivering what works for schools and students across this country. We will not rest on our laurels but will continue to learn, improve and grow until every child in need has access to academic and non-academic supports to overcome barriers to learning!  We encourage other organizations to commit with us to #WhatWorks and to being #AllinforKids.
Are You #AllinforKids?

 
Join our community of changemakers and stay connected with us! 
Learn more about the work Communities In Schools is doing to empower and equip every student to take on and tear down the barriers that stand between them and an equitable path to education. 
↑

TO TOP