The Incredible CIS Journey
By Eric Hall April 26, 2017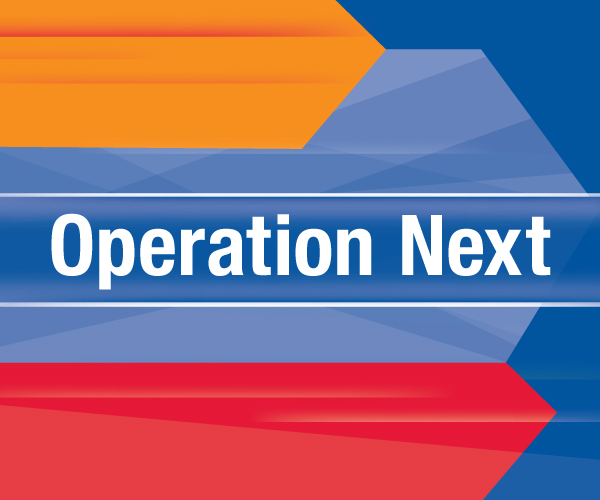 Eric Hall will be transitioning from CEO of CIS of North Carolina to Superintendent of the North Carolina Achievement School District in May, 2017.
These past four years, while serving as the CEO of Communities In Schools of North Carolina (CISNC), have been some of the best that I have ever experienced in my 23 years in education! The relationships that I have developed and the amazing memories created are something that I will carry with me forever as I reflect on this time with my CIS family. From the beginning of my journey back in 2013, with the opportunity to follow in the footsteps of our founding CISNC CEO and national network legend, Linda Harrill, I felt an immediate connection to our organization. From the passionate team members working in our schools to the engaged partners who are advocates for our work, I truly feel blessed to have been a part of this national movement focused on students.
Since my journey began I have seen our network evolve to embrace rigorous operating standards and an amplified passion for deploying effective strategies to implement high quality services. During this journey, I have watched our national and state-level policy conversations shift from an acceptance of Integrated Student Supports as a "nice-to-have" service to being so important that now federal policy and several states engage our work as a critical element within comprehensive school reforms. Our focus on using data to inform our strategy have helped to reshape how we both grow as organizations and how we deploy our interventions to drive significant student success. The emerging practice for taking our work deeper into the schools and communities where we serve, with a diligent focus on evidence-based services, has helped to further define our place as the national leaders in our field.
With our 40th national anniversary celebration around the corner, and in reflecting on just how much we have accomplished as a network these past four years, I know that our founding fathers and mothers must be truly proud of where we are in our service to students today. It is my belief that great organizations are those that take the time to learn, reflect, strategize and act on behalf of their mission. This is what I have observed during my time with CIS, and as I prepare to embark on my next journey as the Superintendent of the North Carolina Achievement School District, I want to challenge our network to maintain that process towards continuous improvement and demand high quality, effective services to all students. In this period of global history, things change and evolve quickly, with new innovations introduced at an accelerated rate each day.  Those organizations that dedicate themselves to disciplined practices and proven outcomes which deliver impact are likely to emerge as victors among the debris often left behind in such a competitive environment. As CIS continues to engage data and research, in conjunction with its committed focus on student success, I believe that the next decade will prove to be the most impactful yet for our mission. 
To Bill Milliken, thank you for being a mentor and friend throughout this journey and having a vision four decades ago that has led us to this moment. To Dale, I am inspired by your passion and commitment to excellence for students, and truly grateful for your friendship.  I look forward to watching your legacy in this national movement emerge and be celebrated at our 50th anniversary in 2027! Thank you to all my CIS friends for helping me to learn and grow; especially to my CIS of North Carolina family, who I have been so proud to serve, work and laugh with during my tenure. As I have shared with so many during my tours, I know that what makes us successful as a network is our focus on relationships. I would add, that our ultimate success is being able to take the art of relationships and combine it with the science of proven intervention; thus, bringing art and science together to ensure life-long success for students. Thank you again for this incredible journey and I look forward to cheering and celebrating the ongoing success that all of you continue to make in communities all across our nation, one child at a time.
Are You #AllinforKids?

 
Join our community of changemakers and stay connected with us! 
Learn more about the work Communities In Schools is doing to empower and equip every student to take on and tear down the barriers that stand between them and an equitable path to education. 
↑

TO TOP