The Role CIS Site Coordinators Play in Graduation
By Megan Walker Grimaldi June 14, 2017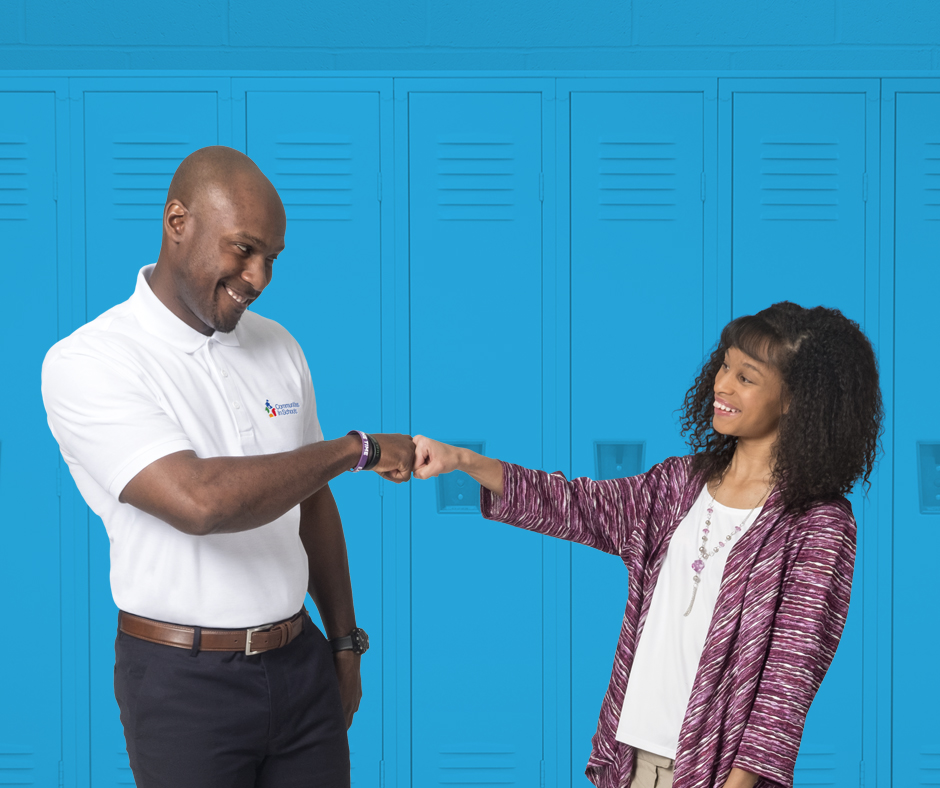 It's graduation season, and site coordinators at Communities In Schools (CIS) affiliates are working with students as they get ready for the next step in their lives.  As the critical players in an organization dedicated to surrounding students with a community of support, CIS site coordinators know the impact that a caring adult can have on each individual student's path to graduation.  In 2,300 schools in 25 states and the District of Columbia, CIS site coordinators broker or deliver services to at-risk students one-on-one, in small groups, and across schools using the CIS model of Integrated Student Supports.  Though students from low-income families are two times more likely to drop out than their higher-income peers, last year 91% of CIS case-managed students graduated or received a GED. Independent research support these numbers.  Multiple studies show that high schools implementing CIS whole-school services were able to increase graduation rates.  
Site coordinators work one-on-one to empower students well before they get their caps and gowns.  CIS professionals know the important roles that social and emotional development play in ensuring that students succeed academically; students who believe in themselves are more likely to persist through challenging situations.  Because of this, CIS practitioners help address individual student needs holistically, ensuring that students have the emotional and social support they need to work through difficult situations.  In fact, a recent study by MDRC showed that students who were working one-on-one with CIS site coordinators participated in more support activities, improved peer relationships, felt engaged with school, and believed in the value of education in their lives.   All of these characteristics are foundational to ensuring that students graduate and succeed in life.
A recent publication from Child Trends, a nonprofit research organization dedicated to improving the lives of children and families, said that Integrated Student Supports, such as those offered by CIS, are "firmly grounded in the research on child and youth development".  CIS site coordinators use these evidence-based practices to connect students with caring adults around the country.  This June, as students in our communities cross the stage to enter the next phase of their lives, this is something all of us can celebrate.
Are You #AllinforKids?

 
Join our community of changemakers and stay connected with us! 
Learn more about the work Communities In Schools is doing to empower and equip every student to take on and tear down the barriers that stand between them and an equitable path to education. 
↑

TO TOP