CIS Alumnus Earns Prestigious Internship on Capitol Hill!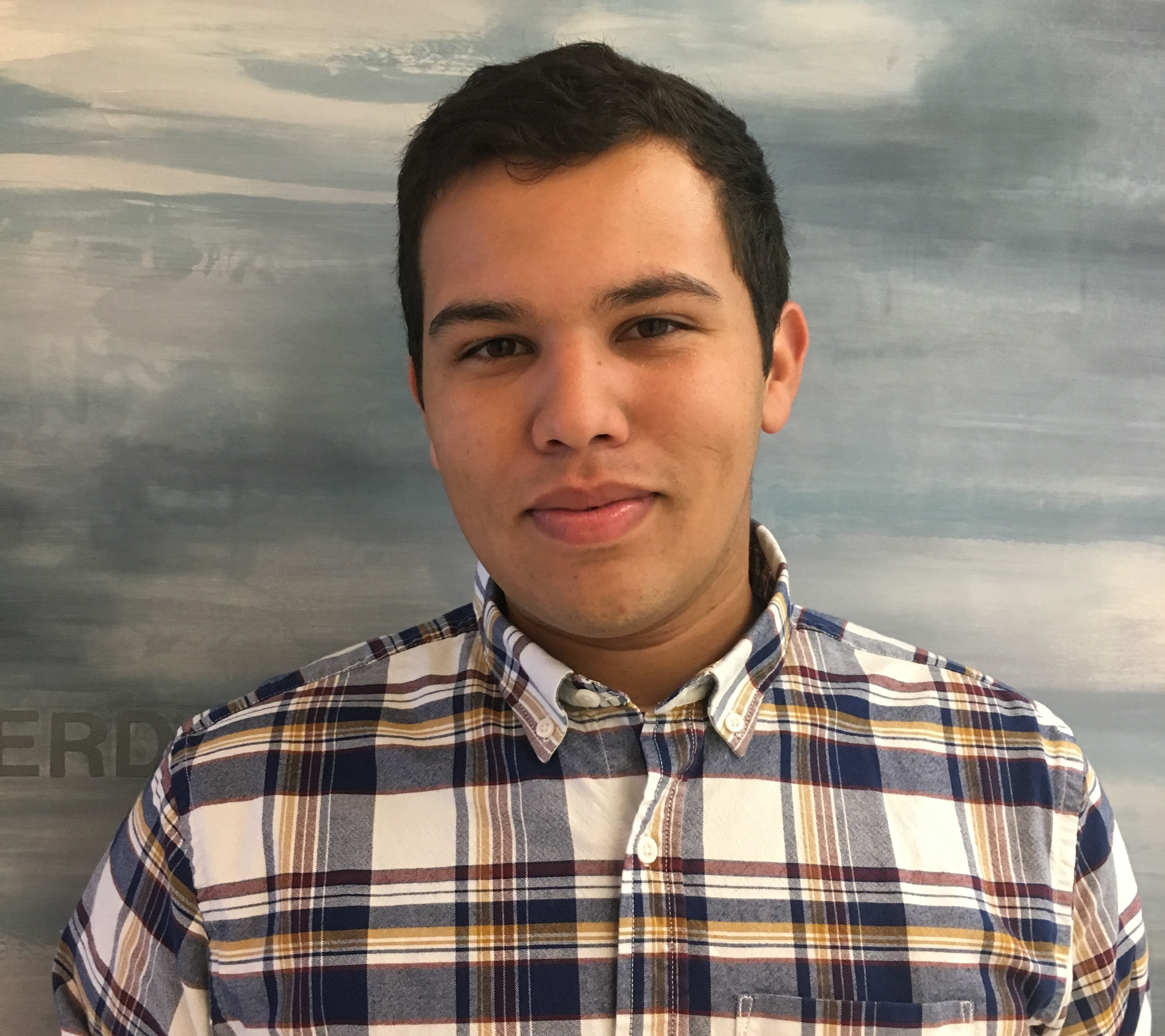 The first time James Rivera, Communities In Schools of East Texas alumnus, visited Washington, D.C., was in August 2016, as part of a three-day CIS Alumni Leadership Network (ALN) conference where alumni across the country met at the Nation's Capital for professional development training and to meet with local legislative staff on Capitol Hill.
This August, James will be making the trip to D.C. again, only this time, it's as one of a couple dozen interns selected for the highly competitive Congressional Hispanic Caucus Institute's Internship Program. During this 12-week paid internship, James will experience what it's like to work in a congressional office, attend weekly professional and leadership development workshops and participate in community service.
James, a rising senior majoring in public administration and minoring in criminal justice at the University of Texas at San Antonio, says this internship will take him one step further down his career path of becoming a public servant.
"My ultimate career goal is to be in public service," he says. "To be the governor of Texas or working for the President – to be Chief of Staff, in the Justice Department or working as Secretary of Education. This will give me a great experience about what it's like to work in policy, to be a public servant and to implement what I've learned in the classroom so far."
In addition to applying his studies to his internship, James says the leadership opportunities he's had through the ALN, which launched in May 2016, will help him in his new position.
James is an inaugural member of the ALN. He served on the first Alumni Leadership Advisory Committee, which designed the strategy behind the launch of the ALN, and he now serves as one of three co-chairs on the committee.
As a result, James is tasked with co-leading a group of 15 CIS alumni, and participates in several in-person networking events where alumni receive coaching on how to develop an elevator speech and introduce themselves to new people in an impactful way.
"What I've learned from the Alumni Leadership Network is how to work as a team, facilitate tasks and make sure people are doing what they're supposed to be, and how to communicate effectively," says James. "I've learned how to be open to new ideas and come to compromise. I will be shaking a lot of hands and now I will be able to advertise myself."
James also sees his internship as a way for his role with CIS and the ALN to grow and evolve.
"If someone asks me about nonprofits, I can tell them what CIS does for others, and what it's done for me and the communities it serves," he says. "I can better represent CIS, inform people about it, and help other alumni do the same thing."
James hopes other CIS alumni and students who hear about his internship opportunity are inspired to reach for their own dreams.
"For every million no's, you get a yes, so I think I just got my yes right now. Just go for it – you never know what's going to happen."
Congratulations to James on this awesome accomplishment!
To learn more about James' story, click here.
And to learn more about the CIS Alumni Leadership Network, click here.
Are You #AllinforKids?

 
Join our community of changemakers and stay connected with us! 
Learn more about the work Communities In Schools is doing to empower and equip every student to take on and tear down the barriers that stand between them and an equitable path to education. 
↑

TO TOP