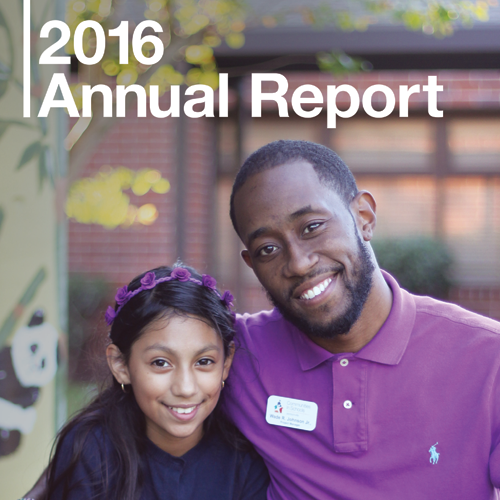 Communities In Schools is pleased to share our 2016 Annual Report. In our most recent report we continue to see the impact of community that inscribes our name.
We're proud of the work we've done and are grateful for the support of our advocates and partners across the country. As we progress through the second half of the year we look forward to moving ahead while taking a moment to reflect back.
Access the full report here.