Reflections on Charlottesville
By Sarad Davenport Aug. 22, 2017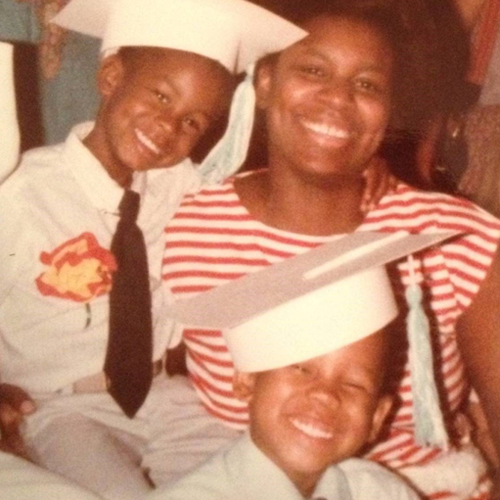 Sarad Davenport, a Charlottesville native, joined Communities in Schools as the Associate Director of Culture and Connections at the National Office in May, 2017. Three months later Sarad watched, alongside the rest of the nation as white nationalists, neo-nazis, and Klan members took to the streets of his hometown with torches, inciting horrific violence and proclaiming that they would not be replaced.
Sarad's experience is all too familiar for many of the students CIS serves. Racial prejudice, inequality, and economic stagnation are just a few of the adult-sized challenges our students face as barriers to academic success. Systemic racial oppression has denied black and brown children the American Dream for too long, and the attitudes demonstrated on August 12th belie the notion of a post-racial America.
I grew up in Charlottesville. My roots are in Charlottesville. I am Charlottesville.  I write this as tears flow in cycles, struggling to reconcile with the suffering of my hometown that is still fresh in my mind.
I'm struggling because I know all too well how the abuse of discretionary power has harmed Charlottesville for generations, most notably the city's decision to tear down the historically African American Vinegar Hill neighborhood. I'm struggling because our cries for help rebuilding a ravaged community plagued by the trauma of loss and financial instability have seemingly fallen on deaf ears for so long.  I'm struggling because one of the most renowned and powerful universities in the world has been complacent in the systematic suppression of human potential for over a century. I'm struggling because I know that Charlottesville and UVA are a microcosm for these pervasive issues that disproportionately affect students of color.
I've dedicated my adult life to supporting young people facing the same boundaries to success I overcame. My personal life is a prime example of CIS founder Bill Milliken's guiding principle: "It's relationships, not programs, that change lives."
The narrative of my existence begins in the historically African American community of Vinegar Hill. My earliest memories are from 824-H Hardy Drive in Westhaven public housing, where my grandmother, a janitor at UVA law school, lived. She was like a mother in the community, keeping the peace, maintaining order, and fixing a plate for anyone who was hungry—boy, could she cook. I often heard stories of Vinegar Hill at her kitchen table; of the young boys who played marbles and baseball, of young girls who jumped rope and played jacks, of the yearning to rebuild authentic community.             
Education was seen as salvation in my poor, working-class family. While my family had struggled as laborers in service to the students and faculty of the University of Virginia, they all drew one conclusion from their experience in the halls of Mr. Jefferson's university: Education is power.
My mother was able to get a United Way scholarship for me to attend one of the best early childhood programs in the city: Westminster Presbyterian on Rugby Road, on the campus of the University of Virginia.  She usually wasn't able to take me to school because she had to get to the UVA hospital where she worked as a clerk for patient and financial records, but one of my older cousins or uncles would walk me just a few blocks up the street from what we called the "'Jects" [Projects] to Westminster every day. 
My father was a construction laborer who took pride in every brick that he laid to build the extension to the UVA hospital.  We would look across the tracks into the horizon, and he would say, "Son, I built that," likely unaware of the historical depth of his words.
From this experience arises my frustration that economic mobility and educational opportunities for African Americans native to Charlottesville remain stagnant despite their investment in and proximity to one of the most lauded educational institutions in the country.  I can't help but face that the destruction of our communities and resulting socioeconomic stagnation are by design; I can understand the viewpoint of the "realist" types who quote Tupac: "It ain't no hope for the youth, and the truth is there ain't no hope for the future."
However, I'm hopeful; I believe that half the battle of achieving a dream is daring to envision it as reality.
I'm hopeful that when the media leaves and the world re-directs its attention, that the people of Charlottesville will pick up the pieces and work towards authentic reconciliation that addresses the long-standing inequality that prevent the place that I love from being all that it projects itself to be. I'm hopeful that America as a whole can do the same.
Thank you, Sarad, for sharing your experience with us. The original post can be found here.
Are You #AllinforKids?

 
Join our community of changemakers and stay connected with us! 
Learn more about the work Communities In Schools is doing to empower and equip every student to take on and tear down the barriers that stand between them and an equitable path to education. 
↑

TO TOP