CIS Houston Alum Reflects on Surviving Hurricane Katrina in the Time of Harvey  
By Elizabeth Tuten Sept. 12, 2017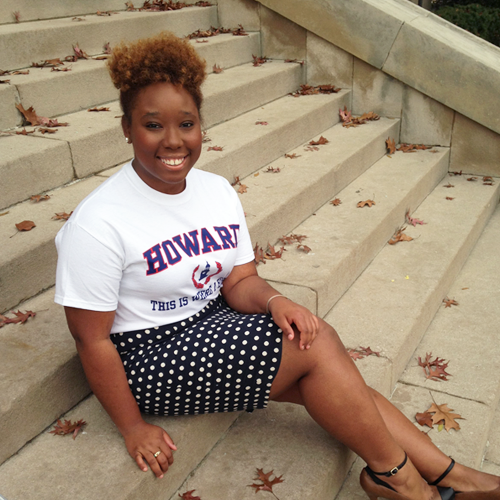 Talitha Halley, a Katrina survivor and CIS Houston alum, expects seasonal depression each August as the anniversary of the Hurricane Katrina approaches. But this year she did not expect her annual remembrance to be compounded by another hurricane, this time bearing down on her post-Katrina home, Houston. "I didn't believe it, I was in shock," she says, "you think, 'there's no way this is happening again.'"  
Talitha lives in Washington, D.C. now, but her family still lives in Houston. Her mother had moved out of the apartment the family lived in for the past 11 years just before Hurricane Harvey hit, flooding the home they made after losing everything to the waters of Katrina in New Orleans. She reminds us that Harvey isn't the first devastating hurricane to hit Houston post-Katrina, both Rita and Ike struck fear into the hearts of Houston-based survivors, for whom power outages, high winds, and heavy rains can elicit PTSD symptoms to this day. "To experience it again, around the same time [of year], I can't imagine what they're going through."  
While the scenes of destruction look eerily similar, the response to Harvey feels distinctly different to Talitha: "Social media wasn't as big when Katrina hit, but it had a big impact with Harvey. People were able to get out information so much faster, whether it was relief supplies or rescuing people. During Katrina, cell phones weren't working, there was no power, there was no way to communicate what was going on. With Harvey there was an influx of posts on Facebook, Twitter, Snapchat, and Instagram; people knew what was going on in real time." Talitha believes this empowered Texans to help each other in a way that wasn't feasible during Katrina. 
After a week of confusion and anxiety living in the Superdome, Talitha and her family took a bus to Houston where they were welcomed by a parking lot full of Texans handing out necessities. At first, the family was surrounded by fellow survivors; but soon many displaced families moved elsewhere, leaving those who chose to rebuild life in Houston feeling isolated, "It was lonely, I didn't have many people around me who understood the experience, and we didn't talk about it at home," Talitha remembers. But she soon found Communities in Schools through a friend who brought her to one of the small-groups for girls. It was here that Talitha met Mr. Eric and Ms. Donna, CIS site coordinators who provided encouragement and resources that enabled her to rebuild her life after losing everything. The support group for Katrina survivors proved crucial for healing, "Mr. Eric was a Katrina survivor as well, so he understood. He had empathy. The group was a safe space where we could talk about how we felt, what we experienced, and vent without being judged. Beyond that, it was a place to get help with school and other needs. Because CIS of Houston and the schools of Houston have helped hurricane survivors before, they're prepared to help the students who survived Harvey."  
In the wake of a disaster of this magnitude, the need can seem overwhelming. But from personal experience, Talitha knows that these young survivors not only need the basics, like clothes, uniforms, shoes, toiletries, and school supplies, but also a support group, time to heal as a family, and therapy. She highlighted the importance of sustained support, remembering feeling like the world had turned away from her and the victims of Katrina even though their recovery was far from over.  
We asked Talitha what she would say to a young Harvey survivor facing this recovery for themselves: "In times of tragedy, you may feel like the entire world is against you and that no one understands your plight. However, there are thousands of others who share the same experience. Use this time to band together and support each other."  
Support victims of Hurrican Harvey though the All In for Texas Relief Fund, and know that 100% of your donation is going to both on-the-ground emergency relief and to programs that will provide sustained resources and support for those affected by the disaster.  
Are You #AllinforKids?

 
Join our community of changemakers and stay connected with us! 
Learn more about the work Communities In Schools is doing to empower and equip every student to take on and tear down the barriers that stand between them and an equitable path to education. 
↑

TO TOP