Schools are the Safe Spaces Kids and Communities Need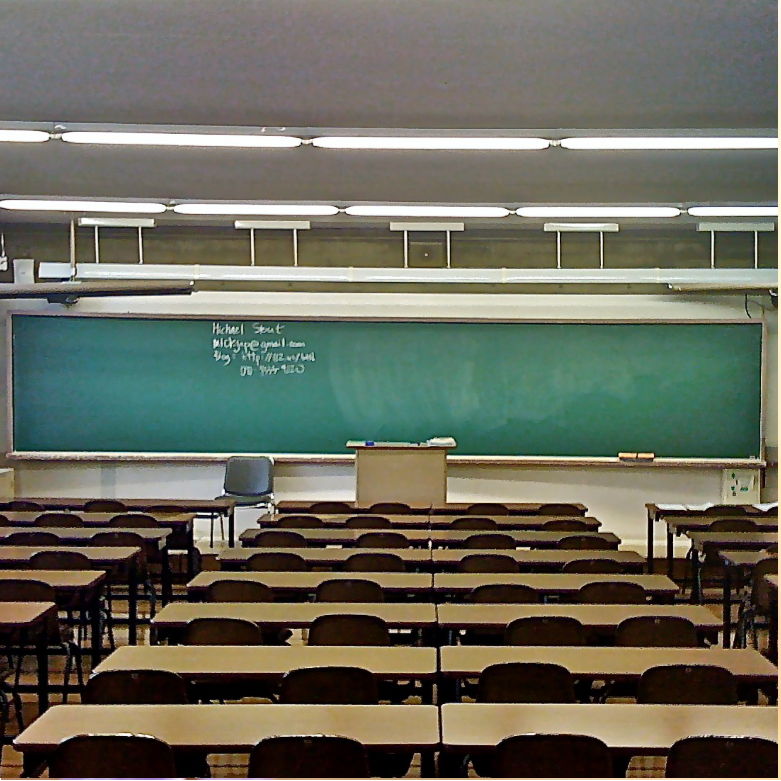 Schools are the cornerstones of communities across America, serving as safe spaces for our kids both in times of disaster and during a regular school day. Communities In Schools was founded in response to the myriad of problems students encounter that preclude a sense of security.
We've seen that all too often kids bear the weight of adult-sized problems. When a student is hungry, worried about where he will sleep that night, embarrassed that her shoes are falling apart, or facing persistent trauma due to challenges at home, school may not feel like a priority. But when students have a caring adult and a supportive community in their corner making sure their basic needs are met, they can focus on their education and work towards a future based on purpose rather than fear.
CIS is committed to surrounding students with the people and resources they need to take charge of their own stories while in school and ultimately succeed in life.
Fifth-grader Diamond, for example, did not like coming to school. Quiet and shy, she was often bullied by her classmates. Diamond reacted to this negative attention by attending class less and less, eventually becoming chronically absent. Missing so much instructional time had an understandably negative impact on her grades and exacerbated her social struggles. Diamond was referred to CIS Tennessee Site Coordinator Candice, who saw a young woman in need of a trusting relationship with a caring adult who could make school feel safe again. The two began to meet weekly, discussing attendance and academic goals, hopes for the future, and strategies to deal with bullying. With each meeting Diamond's confidence grew, her grades and attendance improved, and her perspective shifted: school began to seem like a safe space rather than an unpleasant place to be avoided.  
Educational institutions are also safe havens when forces much larger than schoolyard bullies threaten the well-being of our young people. In the midst of an ongoing immigration enforcement debate, state legislation and district policy alike have promised safe space for undocumented students. By pledging not to identify or take action against their undocumented students and families, many schools are becoming the only place in which this population can feel secure and access resources to navigate the complicated immigration system.
During hurricanes Harvey and Irma, schools were storm shelters for those seeking refuge. Classrooms became places to sleep, and staff met the physical and emotional needs of their temporary tenants. School programs and teams have also provided much needed normalcy and support to those affected.
In Rockport, Texas, despite several team members being displaced and attending different schools, the Rockport-Fulton Pirates played their first Friday Night Lights football game of the year with every member of the team present. CIS of Coastal Bend's Executive Director, Gloria Taylor, described the game as special and emotional for the whole town. When caring adults show up, students like the Rock-Port Fulton Pirates football team – feel safe and empowered to show up, too.
While physical shelter, community involvement, and policies are important, it's the consistent presence of caring adults that makes CIS' work effective. CIS Site Coordinators create safe spaces in schools in so many ways. They set up clothing closets and food pantries that let their students know it's ok to ask for help. They run small-groups for kids who are experiencing trauma, loss, homelessness, or bullying. Above all, Site Coordinators check in on their students with compassion and consistency, forming a bond that's been described time and time again as familial.
For 40 years, Communities In Schools has worked to make school a safe space, both physically and emotionally, for every student. Though we do not know what events and challenges the next 40 years will hold, we do know that whenever kids face uncertainty, Communities in Schools will be there.  
You can be there for students and schools, too, by donating to the All In For Texas Relief Fund.
Are You #AllinforKids?

 
Join our community of changemakers and stay connected with us! 
Learn more about the work Communities In Schools is doing to empower and equip every student to take on and tear down the barriers that stand between them and an equitable path to education. 
↑

TO TOP