What Do Parents Want in Schools?
By Elizabeth Tuten Oct. 4, 2017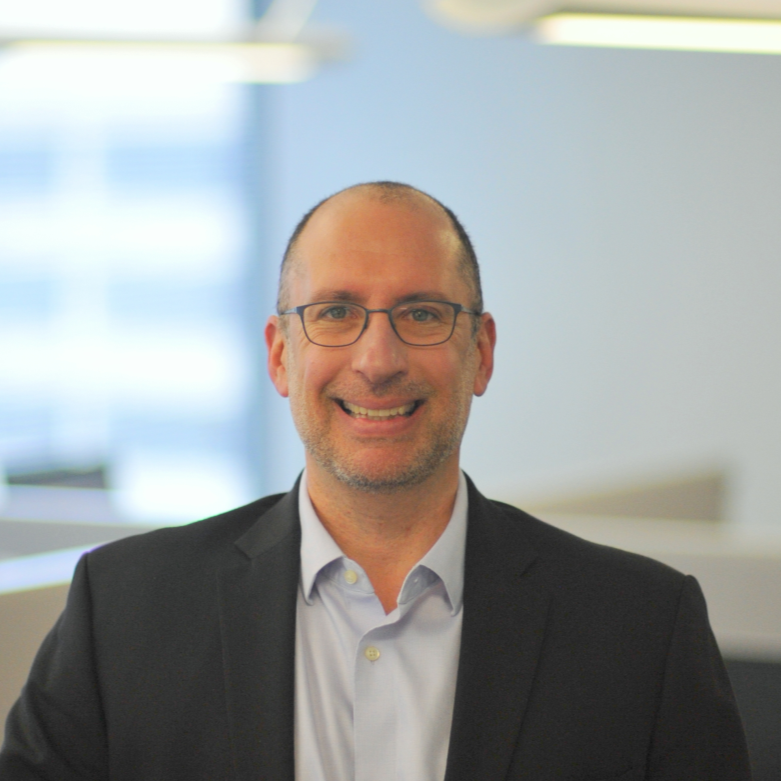 For forty-nine years the annual Phi Delta Kappa (PDK) poll has sought to measure the American public's attitudes toward their public schools. This year's poll reveals that parents want to see their schools provide more wrap-around services—services that support the whole child—including mental health support, social-emotional learning, afterschool programs, and preparation for life after high school.  As a leading provider of wrap-around services in schools, CIS was eager to sit down to discuss the poll with PDK CEO Dr. Josh Starr.  
You can find the full results of the 2017 PDK Poll here.
CIS: How did the concept of wrap-around services first come to PDK's attention as something to be included in this year's Poll of the Public's Attitudes towards Public Schools?  
Josh Starr: Our process for developing themes for the poll consists of gathering an advisory panel to help us identify big areas of interest for educators, policymakers and the public (see pdkpoll.org for advisory members). Our advisory council always includes people with various perspectives and experiences in public education. During these conversations, we determined that "wrap-around services" was an important issue, especially given the great need, the increased media attention such programs have received lately, and the efforts many school systems are making to implement them. In addition, I've always been very interested in wrap-around services, going all the way back to my graduate school and dissertation, up through my most recent superintendency. Full disclosure—I was a co-chair of the Broader Bolder Approach, a group that advocated for such efforts and services.  
 
CIS: The report shows that 92 percent of those surveyed support afterschool programs that provide a myriad of resources to underserved students while also helping out working parents. Yet despite this near-unanimous support, afterschool programs are often the first thing to get cut from school budgets. Why do you think that is? How can we change this tendency?  
JS: After school programs, like many services beyond the classroom, have to compete with teachers for resources. It's very hard for a superintendent to convince the board, parents, media and local funding authority that after-school programs are as important as paying for an additional teacher. Given the lack of resources in most school districts, there's a constant deliberation process over critical expenditures that typically results in teachers' jobs being protected while programs that are deemed "extras" (other than high school sports, of course) are always on the chopping block. In order to change this dynamic, school systems need additional funding that's dedicated for after-school programs.  
 
CIS: The poll makes it clear that the public wants more emphasis on real-world-skills and career readiness in the classroom. In the shifting landscape of today's career paths, where tech and automation are increasingly dominating, how do school staff prepare students for a future they themselves cannot predict? In other words, how do we prepare students for jobs that don't yet exist?  
JS: The main problem we're trying to solve in public education today is the need to prepare all kinds of kids to embrace an increasingly complex world on their own terms. Too much of the discourse around career education seems to be concerned with preparing students for a specific career, rather than engendering the skills that will provide graduates with the foundation they need to succeed in their eventual chosen path. A solid foundation for career success requires analysis, critical thinking, communication, facility with technology, group problem solving and flexibility, among many others. These skills can be taught in multiple ways, but in order to do so, we need a massive investment in adult learning so that teachers, administrators, system leaders, and all key players have the knowledge and skills to make the shift. Educators shouldn't think about preparing kids for specific jobs that don't exist but rather about preparing kids with universal skills that will enable them to recognize the job that's right for them or better yet, to create that opportunity.  
 
CIS: We learn in the poll that 82 percent of those surveyed deem it highly important for schools to develop the intrapersonal skills of students. Communities In Schools has found small-groups and afterschool programming effective in this arena, but how do you recommend that programs like ours effectively encourage a school-wide environment of social-emotional emphasis? 
JS: It's essential that the skills being taught outside of the traditional classroom are inculcated within the regular school day. Teachers and administrators, for the most part, want to do so but feel hindered by test-based curriculum, limited resources (time being the most precious resource) and the lack of knowledge about how to do so. It's essential that CIS staff and the school teaching staff carve out time to learn what each other does with kids, what skills are being taught, and what can be done to mutually reinforce each other as a community. Active listening, engaging and collective learning tend to help people work together. The greatest challenges is, as always, time.  
 
CIS: The PDK poll consistently shows that what the public and parents want to see in policy and in the classroom is not consistent with the policies enacted at the local, state, and federal levels. From your perspective, how do we effectively inspire the silent majority of people who care about their schools to become vocal advocates? 
JS: Most parents are concerned mainly with what's happening at the most granular level—with their child in their local school. If things are going well with their child and there are no major controversies, most people seem to be pretty content to stay on the sidelines. And, all too often the only time school issues get discussed by local politicians is during budget time, when the schools have to compete with other publicly funded services. Since policy debates can seem too abstract for the typical parent (they need to recognize the impact on their child), it's essential for leaders to directly engage the community through multiple mediums, and to use others to serve as proxies for the message. Community conversations and social media can be effective methods for engaging people in the larger policy issues, but leaders have to be careful to reach out to all parts of the community and go beyond the few groups/folks who always show up. By using proxies – teachers, parent and community leaders, students, principals, faith-based leaders, business and social-sector leaders, elected officials, and so fourth—a system leader can show broad support for an issue, and also get feedback about concerns and hopes that various parts of the community may have.   
 
CIS: "Parents care about this but aren't willing to do much about it," seems to be a running theme throughout the report. CIS site coordinators have long found parent engagement to be a useful tool in working with their case-managed students. How do we as thought leaders galvanize parents at the whole-school level to take action in support of issues they care about?  
JS: As we have already noted, many parents don't get involved unless there's an issue that directly affects their child. Oftentimes school leaders don't actively build relationships with parents that go beyond the transactional or informational. Transactional involvement consists of asking parents to do something, such as volunteer or raise money, while informational involvement consists of parents being told something by school officials. Parents need to be engaged as thoughtful and trusted partners, so school leaders need to first actively listen to parents and be flexible when their concern runs up against school bureaucracy. Activating parents as leaders in the school also helps them get more involved.  
 
Thank you, Dr. Starr, for taking the time to answer our questions. Learn more about Phi Delta Kappa International here.  
Are You #AllinforKids?

 
Join our community of changemakers and stay connected with us! 
Learn more about the work Communities In Schools is doing to empower and equip every student to take on and tear down the barriers that stand between them and an equitable path to education. 
↑

TO TOP