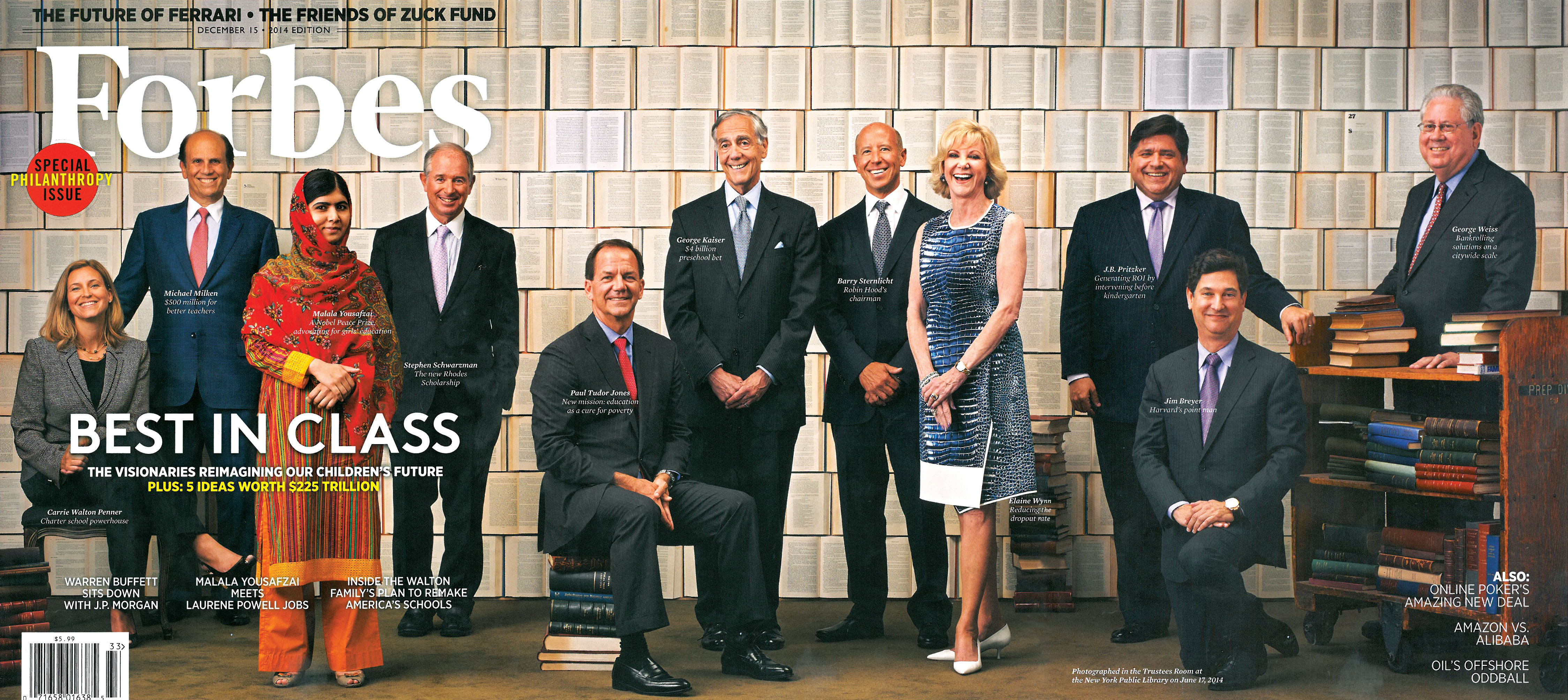 Forbes magazine is putting the face of education philanthropy on its cover and Communities In Schools Board Chair Elaine Wynn is among those who are recognized in the special issue.
The third annual Forbes Philanthropy issue looks at the most generous givers and how they are changing our world.  Last June, they were among nearly 200 of the world's leading philanthropists, social entrepreneurs and public officials who gathered at The Forbes 400 Summit on Philanthropy for a discussion on groundbreaking models in philanthropy and how to improve education.The Philanthropy issue is a collection of insights and actionable solutions from those philanthropists who passionately believe we can change the picture of education by putting smart investments and smart strategies to work.
Elaine Wynn is among six of America's top education philanthropists who were asked to share their formula for education success.  Mrs. Wynn writes that the key is levelling the playing field.  
"Unfortunately we have an education system that sustains poverty," says Wynn. "Children who come from well-to-do families have many more advantages when it comes to education. They can opt out to go to private schools, or if they're in public schools, they're in neighborhoods where parents demand better-quality facilities and better teachers. There's a huge discrepancy between haves and have-nots and the correct distribution of resources. We tend to perpetuate poverty because we can't seem to have an impact on changing that distribution."
The Forbes feature also includes CIS investors Michael Milken, George Kaiser and George Weiss.  The all-star group of education philanthropists are celebrated on the magazine's inside cover. Editor Randall Kane talks about the iconic cover shoot in this video and takes us inside the issue in this video. It's a fascinating read and you can get a preview of the entire special issue and the Forbes Philanthropy Summit that inspired it, here at Forbes.com