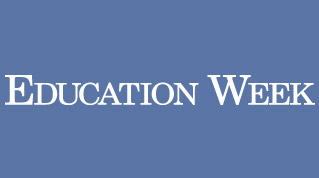 "Students from low-income households have made up a rising share of the public school population for years. But their recent shift into the majority serves as an urgent signal to policymakers and schools to address the needs of poor children, and the challenges of educating them," reports Evie Blad for Education Week. 
She reports on an analysis released last week by the Southern Education Foundation that showed that public schools crossed a new, significant threshold in 2013, when a majority of the nation's nearly 50 million students qualified for free or reduced-price lunches.
Blad writes that some organizations, "like Communities In Schools (CIS) are leaning on policymakers to expand the ways schools can spend Title I money. CIS for example, wants schools to have the flexibility to spend Title I and other federal funds on integrated student supports. Also known as wraparound services, the supports are organized by school-based coordinators to meet students' academic and non-academic needs. This strategy can fundamentally remove the barriers that poverty presents to a student population, said Daniel J. Cardinali, the president of Communities In Schools."
The story notes that "schools may work with food pantries to stock students' backpacks with non-perishable foods to eat on the weekends, when many poor children go hungry for lack of school-provided meals, he said. Or coordinators might work with nearby museums to take children on additional after-school trips to supplement out-of-class learning."
To read the full story, visit the Education Week site.