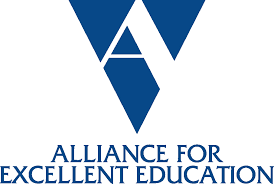 Today, the Alliance for Excellent Education released new data outlining the economic benefits of a high school diploma. The "Graduation Effect" data shows how increasing the high school graduation rate to 90 percent creates new jobs, increases consumer spending, boosts tax revenue, and increases the gross domestic product.
"The effects of poverty on today's youth are staggering, and now impact a majority—51 percent—of our nation's students," says CIS president Dan Cardinali. "Given the enormous economic and social implications of the dropout crisis, we simply can't afford to settle for an 80 percent graduation rate, especially when we already have proven solutions that are working for millions of low-income kids. This important study from the Alliance shows that delivering effective supports to our neediest students will have lasting, positive economic rewards that our country desperately needs".
According to the Alliance, increasing the national high school graduation rate to 90 percent would likely have the following effects on the national economy:
Create 65,150 new jobs;
Boost gross domestic product by $11.5 billion annually
Increase annual earnings by $7.2 billion;
Increase annual spending by $5.3 billion;
Increase federal tax revenue by $1.1 billion
In addition to the projected benefits listed above, the national economy is already expected to receive an additional $3.2 billion dollars in income, $4.4 billion in gross domestic product, and create 20,000 new jobs from recent increases in the national high school graduation rate between the 2009–10 and 2012–13 school years.
To put human faces on the economic gains associated with higher high school graduation rates, the Alliance partnered with Communities In Schools to feature three CIS alums – Talitha Halley, Jamal Tate, and Rey Saldana – who overcame personal and educational challenges in their pursuit of a high school diploma.  
The "Graduation Effect" data is available for the United States as a whole, all fifty states and the District of Columbia, and more than 200 metro areas nationwide. Visit impact.all4ed.org to learn more about the findings.