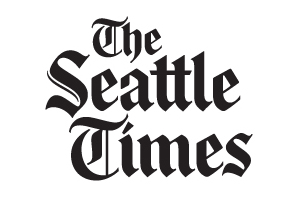 For years, school-supply lists in many schools and districts have grown more expensive. To help families who can't afford to purchase all that, districts have organized supply drives, allowing some families to get supplies for free.
But recently, a number of districts, specifically some Seattle-area school districts, have streamlined the supply-list process, shortened the number of items teachers can request, or done away with lists entirely.
Nationally, the average amount of money parents will spend on school supplies for one elementary student this year is about $196, according to Huntington Bank. The cost for middle school students is $327, and high school is $374.
Those numbers are slightly lower than the year before, but much higher than five or ten years ago. Our own Steve McCullough attributes that to families being able to shop around more than before, rather than the need or prices going down.
Supply lists vary widely from district to district, and school to school. At Coe Elementary in Seattle, for example, the first-grade list includes a $50 check, Ticonderoga pencils and classic-color Crayola markers. The fifth-grade list for Rainier View Elementary in Federal Way has headphones, a 2 GB jump drive and two dozen No. 2 pencils — but not Dollar Store pencils.
About a third of the district's 5,550 students qualify for federal free- or reduced-price lunches, a 40 percent increase in the past eight years. Across the state, 44 percent of the state's 1.08 million students qualify, an 18 percent increase from eight years ago.
Read more from The Seattle Times.