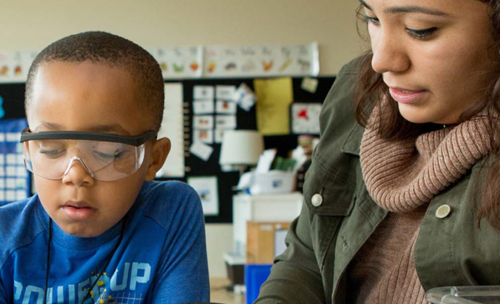 Communities In Schools partner, Child Trends, released its annual report focused on the improvements of Integrated Student Supports.
In recent years, the education field has come to recognize the role of schools in supporting student health, safety, and well‐being by developing integrated student support initiatives.  These offer specific services and supports to students and their families to build a foundation for academic success. These initiatives, referred to as community schools and wraparound supports as well as integrated student supports models, help schools connect struggling children with secure housing, medical care, food assistance, tutoring, and other critical supports. While they are understood to be vital components of community efforts on behalf of children and families, they also further our nation's collective efforts to close education opportunity gaps, raise graduation rates, and better compete on the international stage.  
For more information on the report, you can download it here.