Communities In Schools saw significant progress in 2015, with a focus on improving quality of service and increasing growth across the network.
Here's a look at how we did across the nation as we served 1.5 million students in 25 states and the District of Columbia.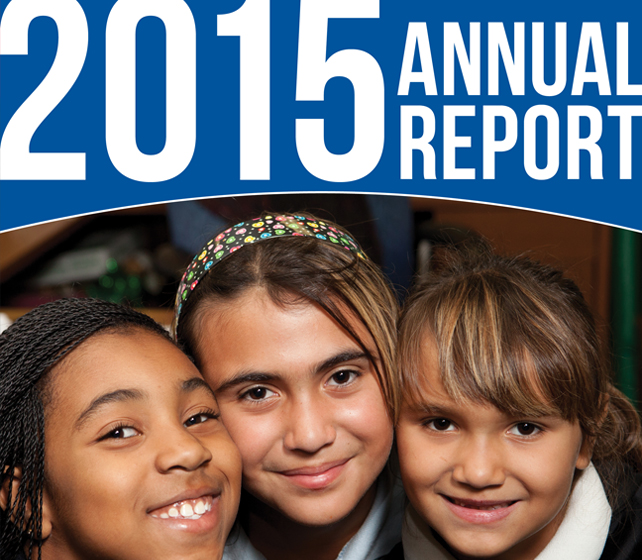 Download
Annual Report 2015
Are You #AllinforKids?

 
Join our community of changemakers and stay connected with us! 
Learn more about the work Communities In Schools is doing to empower and equip every student to take on and tear down the barriers that stand between them and an equitable path to education. 
↑

TO TOP