Poll: Public Education, Poverty is a Top Priority
New Poll Finds Voters Want Republicans and Democrats to Help Poor Students in Schools
Communities In Schools and Public Opinion Strategies has completed a national poll of 1,200 likely 2016 voters focused on the issue of K-12 public education – an issue largely ignored during the current campaign, but one that ranks among one of the most important concerns for Americans today.
It is the first and most in-depth examination of K-12 public education issues during the campaign and takes the pulse of voters in swing states – Florida, Ohio, Virginia, Iowa, New Hampshire, Colorado, Nevada and North Carolina.   
These key voters were asked to rate the influence of education and other domestic issues on their potential voting decisions;  highlight specific education issues they wish to hear about from the leading Republican and Democratic candidates; decide which party might do the best job in addressing those issues; and suggest an education question they'd liked posed to the candidates in upcoming debates.  
What did voters overwhelmingly tell us?
68% say improving K-12 public education should be a top priority for the next President  
76% believe it should be a top priority for all children to get a good education, no matter their economic circumstances. 
63% believe that student poverty is a barrier to achieving that goal.  
36% say they've heard the major candidates talk about these important issues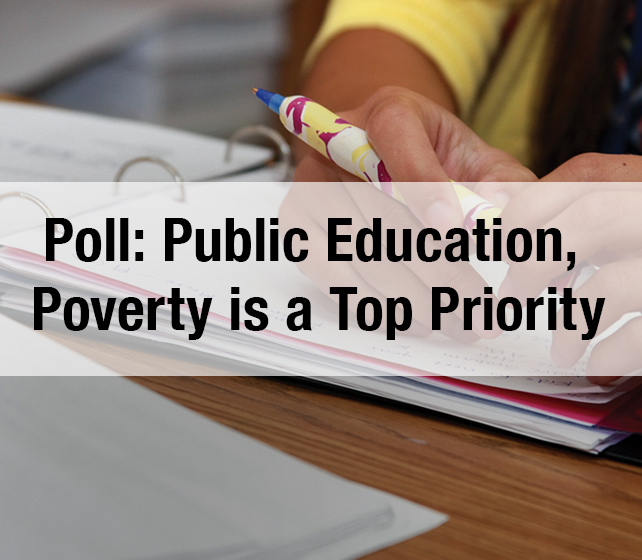 Are You #AllinforKids?
Join our community of changemakers and stay connected with us! 
Learn more about the work Communities In Schools is doing to empower and equip every student to take on and tear down the barriers that stand between them and an equitable path to education. 
↑

TOP