The All In for Students Awards honor the remarkable dedication of CIS staff, educators, community partners and our alumni, who go all in for students, empowering them to stay in school, graduate and go on to brighter futures. Since 2007, we've recognized our winners as shining examples of the passion and innovation that best exemplifies the CIS community. This year, our award recipients will be recognized at the 40th Anniversary & 2017 Leadership Town Hall in Los Angeles, CA. Click the individual images below to learn more about this year's amazing honorees and how they go all in for students.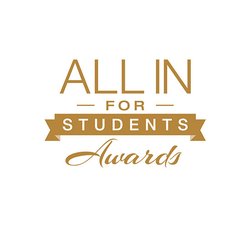 All In For Students Awards Recipients
Meet our 2017 award recipients.