All In For Students Award Recipient 2010: The award is presented to site coordinators who demonstrate an unwavering commitment to students. With acts of love and transformation, these Heroes are the best at what they do.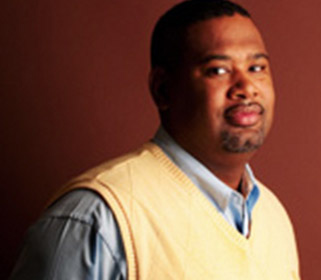 Devoted defender of the underdogs. Constant champion of at-risk kids. Through late nights and weekends, in the face of obstacles great and small, he remains steadfastly committed to all students on his watch.
After spending 12 years in the Air Force, Louis DesChamps decided it was time for a career change. He knew he wanted to make a personal impact on the lives of young people, and in 2007 found his way to Communities In Schools of Montgomery County, South Carolina.
Nicknamed "Mr. D" by his students, DesChamps treats every child in his community as an individual and respects each regardless of race, culture, gender or social status. He loves all children the same, and works hard to understand their reasons for struggling in school. DesChamps takes it upon himself to visit the homes of the students he works with, to understand where they come from and the conditions they face daily. He's not only their Site Coordinator, but their mentor and friend.
In a scant four years, 51 percent of his students have improved their GPA and more than 49 percent have decreased their number of absences. Suspensions for students at his school are down 75 percent. Louis DesChamps is truly a hero for the children in his community.