A full school load, two part-time jobs, caring for her siblings and her mother's drug addiction could not stop Ellie from getting into college and pursuing a career in fashion.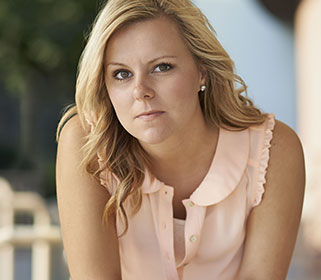 Ellie's mother struggled with drug addiction, rehab and arrests, making it difficult for Ellie and her sisters to stay focused on school and the future ahead of them.
CIS Site Coordinators Liberty and Victoria worked with Ellie via an initiative called Project Success, which helps kids prepare for SATs and plan for college. In addition, they helped the girls with transportation, yearly school supplies, prom tickets, Thanksgiving dinner and more – as well as gave Ellie the emotional support she needed to thrive.
Ellie, now 23, is currently enrolled as a fashion merchandising major at Texas State University. She's working toward a career she's passionate about and "now believes that everything is possible, because of Ms. Liberty…she brought out the confidence in me."
UPDATE APRIL 2015: Ellie is doing great! Learn more about where she is now on our blog.