All In For Students Award Recipient 2012: The award is presented to site coordinators who demonstrate an unwavering commitment to students. With acts of love and transformation, these Heroes are the best at what they do.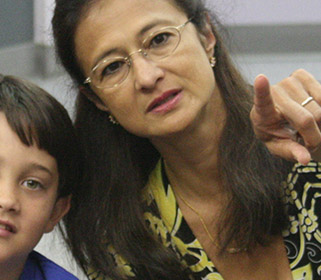 In a school where roughly 72 percent of the students live in poverty, Linda Shelley, site coordinator for Communities In Schools of Peninsula, Wash., always gives 100 percent to improving children's lives.
Linda makes sure every child struggling in class receives a one-on-one tutoring experience. She also organizes volunteers to participate in after-school activities dedicated to fostering a lifelong love of learning in students. Thanks to Linda carefully monitoring every student's progress, each made significant gains in reading and math during the 2011-2012 school year.
Communities In Schools of Peninsula Executive Director Colleen Speer summed up Linda and her amazing work best: "Linda is not motivated by receiving personal recognition. Linda is motivated by seeing her students succeed."