A Star Is Born
CIS of South Central Texas
College and Career Preparation
With the support of CIS, our students stay in school, graduate and go on to bright futures. They all have a story about their journey to who they are today. Alumna Brianna shares hers.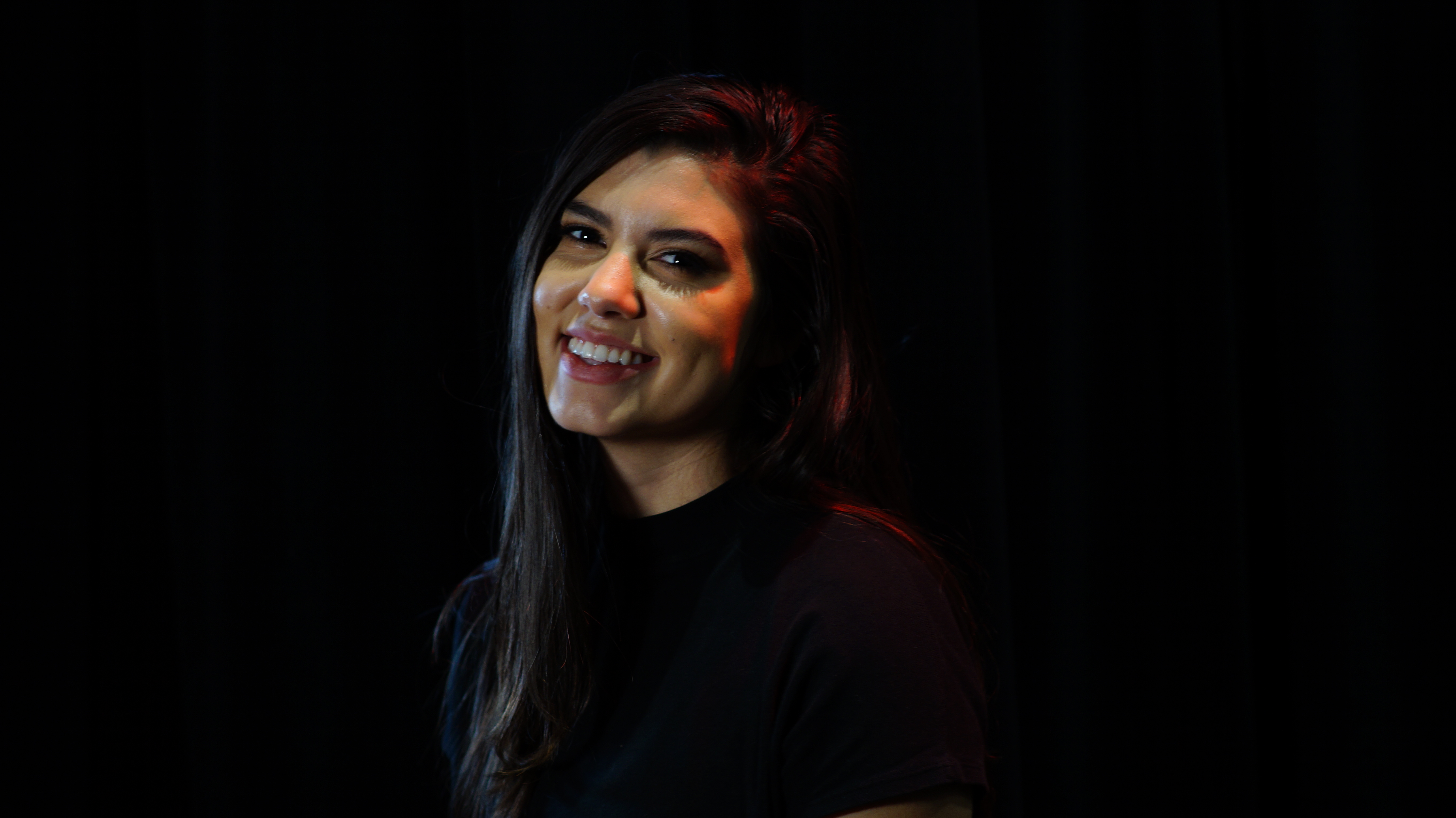 I did not have the luxury of a stable home throughout my life. I never came out about the abuse I faced because it was so normalized. The last semester of my senior year of high school, I decided I could not continue to live silent. I spoke out, had to leave my home with a Walmart bag stuffed with sentimental items, and was never able to look back.
From one day to the next, I was labeled as a homeless student and had to rebuild my entire life – right before graduating high school and enrolling into a university. It was through hard work and self-determination that I maintained a 4.0 GPA and ranked in the top 10 in my class. This self-reliance led me to develop a strong work ethic and time-management skills as I learned to balance the demands of supporting myself financially with multiple jobs, taking all advanced placement classes, and participating in leadership roles in my extracurricular activities.
I knew I deserved to go to college, but I did not know exactly what I needed to do to get there. It was then that I met CIS Site Coordinator Sarah Joy.
Ms. Joy changed my life. She changed it. No exaggerations. No embellishments. No overstatements. Ms. Joy changed my life in her office when she gave me watercolor paints and paper and just let me talk. I felt like I lost my entire life and family, but I wasn't forgotten because there was Ms. Joy.
She was that trusting adult I could go to for help with unpacking all my trauma through art therapy and to answer questions like, "Where can I get food?", "What is a FAFSA?", "How do I file my taxes?", "Where can I get my immunization records and meningitis shot?", "Do you have extra folders and socks?", "Where do I get my SSN card reprinted?", "Can you help me get a prom dress?", "I have a kidney infection… what do I do?", "I am accepted to college! What next?", "Do you have a cap and gown in my size?" Her unquestionable support was the reason I walked the stage with my graduating class and enrolled in my first semester of college in the fall. 
But I was even more fortunate to meet another courageous woman who changed my life, CIS's Director of College and Alumni Initiatives Ms. Liberty. I met Ms. Liberty on the due date of local scholarships. I had completed all my essays and everything I needed to turn my forms in, but I didn't know how or where to make copies and also attend class. Ms. Liberty spoke to my teachers to let me leave class and that day we applied to 37 scholarships. I was awarded 16 of them.
After I graduated, I stayed in contact with Ms. Liberty. She ran a program for CIS alumni who share similar life experiences to mentor other first-generation college, military and workforce students. I have attended many of Ms. Liberty's intensive wilderness retreats, from working through a difficult 7,000-plus foot peak hike to counseling sessions in 10,000-year-old caves. My CIS alumni family surrounds each other with a community of support as we transition from high school graduates to EMTs, army officers, nurses, policymakers, teachers, social workers, and loving mothers and fathers.
Everyone I have met in this family has taught me the meaning of charity, kindness, loyalty, and courage. As a result of CIS's support, I will graduate in May 2019 with my bachelor's degree in dramatic media from Texas Lutheran University. I am pursuing a career in theatre education so I can teach at-risk youth populations at low performing schools. As a survivor of sexual abuse, I would like to be a public servant and create a better society for students who have been deprived of parental support and victims of abuse. My personal struggle has developed in me a strong drive and community.
I believe that every child deserves the opportunity to succeed and the key to creating these opportunities for success is through community service and the arts. Because theatre has aided my personal development, my goal is to have students who have experienced trauma find context and express themselves through the performing arts in order to enhance their physical, mental, and emotional wellbeing. Just as CIS did for me.
-April 2019
27

CIS organizations and licensees in the U.S.

920

schools served last year

802,192

students served last year
Are You #AllinforKids?

 
Join our community of changemakers and stay connected with us! 
Learn more about the work Communities In Schools is doing to empower and equip every student to take on and tear down the barriers that stand between them and an equitable path to education. 
↑

TO TOP