A mother donates a kidney to her ailing 7 year old – and CIS helps the family get through it.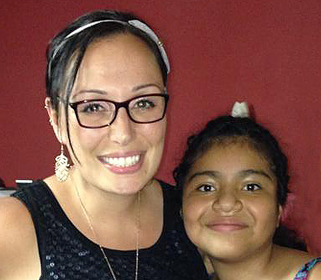 In 2009, seven-year old Katherine was in desperate need of a kidney transplant – and her hardworking family was struggling financially.
CIS Site Coordinator Hillary developed a special bond with Katherine and celebrated alongside them when Katherine's mom discovered she was a donor match. Immediately, Hillary got the community together and raised funds to cover gas money, food, utilities and rent – allowing both Mom and Katherine to heal at home until the family could get back on its feet.
Healthy and strong, Katherine is now a seventh grader who has come out of her shell and is looking towards a bright future both academically and physically.
- September 2014