All In For Students Award Recipient 2015: The annual award is presented to the schools that are able to challenge students academically, knowing that students' non-academic needs are being met through organizations such as CIS.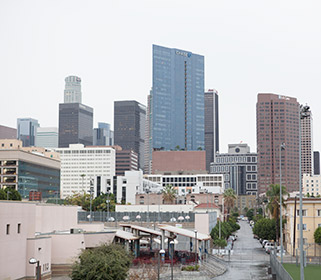 There has been a positive transformation at the John Liechty Middle School. A combination of programs, partnerships and passion has helped the site coordinators of Communities In Schools of Los Angeles to uncover and address challenges faced by the 1,200 students.
Liechty now has an improved attendance rate and a positive school climate after partnering with community-based organizations to support anti-bullying and anti-gang initiatives. Incentive programs have helped reduce the number of suspensions from 284 in 2008 to 13 last year, and the number of fights from 185 in 2008 to only seven last year.
"The Communities In Schools site coordinators are the Unsung Heroes on our campus," said Joanne Carrillo, principal at Liechty. "The site team of three are small in number, yet their influence has penetrated all aspects of our campus. Think kryptonite, nuclear power and mercury. The impact they have had on positive school climate and culture at the site is priceless."
CIS of Los Angeles began working at the middle school in 2009. The three site coordinators support a community with a low median household income and with nearly 90 percent of the students at Liechty qualifying for free or reduced-price lunch. The site coordinators focus their energies on goals that would provide the resources needed to address the barriers students faced.
"We wanted to create a culture of community," said Josh Alcocer a site coordinator at Liechty. With Principal Carrillo, the CIS of Los Angeles team has become fully integrated within the school system. "Now we're seen as a resource on campus — for students, parents, teachers and the community."
With a student population at Liechty whose primary language is Spanish or a related dialect, the site coordinators at Liechty soon realized there was a significant unmet need. Every English language learner is required to pass a certain number of tests in order to become 'reclassified.'  Not meeting this status in middle school means the student is unable to earn credits in high school and will begin their term at a disadvantage.
"We recognized this was a box the kids were in, and we all worked as a team to break down this barrier," explained Liechty site coordinator, Mollie Taxe.
CIS of Los Angeles' plan of action included making students and parents aware of the importance of reclassification. Last year 115 students at the school were reclassified, an improvement from a previous low of less than 50.
Working in tandem with campus partners, like Healthy Start, has also allowed the CIS of Los Angeles' staff to provide more of the specific resources that the students at Liechty need. Teresa Hernández, Healthy Start's coordinator, has worked with the CIS site coordinators to create initiatives that engage everyone in the students' education. Educational lunchtime programs aimed at addressing social-emotional needs, as well as clothing drives and parenting workshops are helping to address the needs of the whole student.
These significant school-wide improvements at Liechty are thanks to a community's collaboration and the dedicated Communities In School staff.