The Drive to Succeed
CIS of Houston
ene Gonzalez, my high school site coordinator, helped me through it all and always provided me with the tools I needed.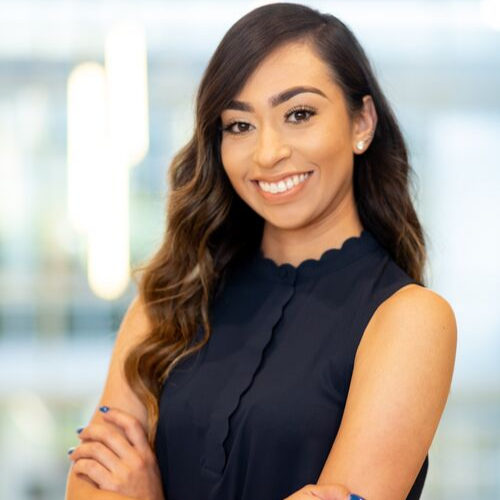 My name is Rosaura "Rosie" Martinez and my journey with CIS began when I was a sophomore in high school. Like many CIS students, I needed a helping hand to deal with struggles that were beyond my control and that I had never faced before. Rene Gonzalez, my high school site coordinator, helped me through it all and always provided me with the tools I needed.

When I reached my senior year, my parents were stressed because they did not know how they would help me pay for college. Although I was also worried, I remember telling my mom, "Don't worry, we will find a way to get the money I need for me to go, and you and dad will not have to worry about money." At that time, I knew I had to make this happen, for myself and for my parents.

Mr. Rene would send me every scholarship application that he could find, and he wrote every letter of recommendation that I needed. It was tough keeping myself together in front of my parents sometimes, so when I was at school with Mr. Rene, I was able to open up about how I felt, cry if I needed to and had someone to listen to what I was feeling.

Aside from applying to 50-plus scholarships, dealing with the pressures of getting into college and working part-time, I lost one of my close friends three days before graduation. During that time, it was all hard to handle, but my drive to do better and make my parents proud of me was beyond any life obstacle. It took me a while to grieve and get back to what I had to do, but I had to as fast as I could. My parents gave up so much for me that failure or giving up has never been an option.

Without the support of Mr. Rene and CIS I would not be here today. My parents have always been by my side, and they always made sure my sister and I had everything we needed. Mr. Rene and CIS gave me the extra support to not worry my parents more about struggles in high school and financials for college.

I will forever be grateful for CIS because I have gained a family and a support system that is impossible to find anywhere else. I love CIS!
27

CIS organizations and licensees in the U.S.

920

schools served last year

802,192

students served last year
Are You #AllinforKids?

 
Join our community of changemakers and stay connected with us! 
Learn more about the work Communities In Schools is doing to empower and equip every student to take on and tear down the barriers that stand between them and an equitable path to education. 
↑

TO TOP