Understanding the sensitivities and complexities of a diverse community in Gig Harbor, WA, site coordinator Lara Unger diligently works with school staff to create a safety net for some of her schools most vulnerable students.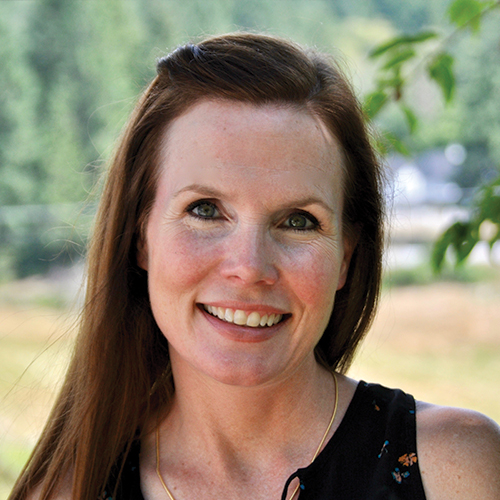 Harbor Heights Elementary is located in the heart of Gig Harbor and is the home of students from very affluent neighborhoods as well as some of the most impoverished areas of the harbor. This disparity is felt by many students, and most often the growing number of English Language Learners.  
Site coordinator Lara Unger has played an essential role in helping to address the needs of this diverse population. Whatever the need, Lara goes above and beyond to ensure her students have the essential tools for learning. She works out of a tiny office packed with snacks, extra clothes, games, and sensory aids to help kids stay calm. Her office is a comforting space that draws the kids in for a quick hug and check in, so they feel good about school and their capacity to learn.
Lara's sensibility to different cultures, multiple languages, and understanding of the challenges that parents are facing in this communities has made a tremendous difference in improving outcomes for students at Harbor Heights Elementary.

One of her most notable contributions includes the creation of an International Culture Night which bring families together to celebrate their heritage, languages, and the successes of their children. This celebratory event involves the children in the planning and each child creates a story board to share about their lives with classmates and the larger community. In 2014, the first year International Night took place over 60 families participated, and the event has grown to include additional elementary schools in the district.   

One of Lara's goals for the upcoming school year is to seek ways to collaborate and educate the people she works with to be inclusive of all of the diverse populations she serves at her school. Lara is deepening her knowledge regarding DEI and integrates what she learns in the programs and services she provides. She also wants to increase her partnerships with the Latino community, as to better meet the needs of her ever-increasing number of Latino students.